Your Workout. Anywhere.
Discover a fun new way to get fit with Crossrope.
Choose Your Ropes
Get the most out of the 21 Day Full Body Blast Challenge with our unique weighted ropes.
For a limited time, save up to $40 on your order and get free US/EU/CA standard shipping.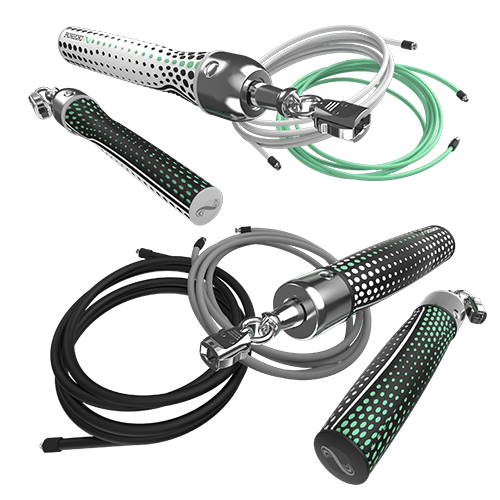 Get the complete jump rope workout anywhere when you bundle our light and heavy 2020 jump rope sets.
Get Lean (2020) + Get Strong (2020) + Crossrope Lite
3 easy payments of $80/mo
*
Get $40 off with code SUMMER40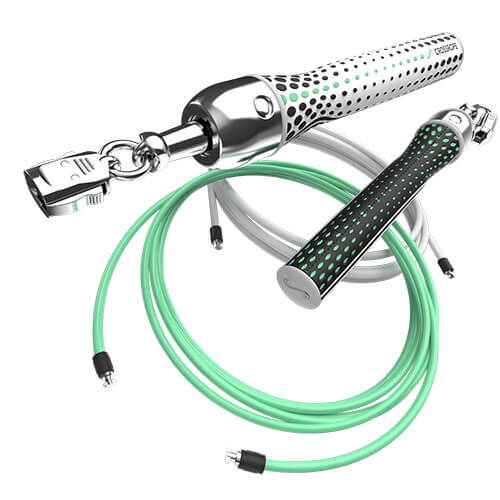 Burn fat, boost cardio, and build lean muscle with our 2020 light jump rope fitness set.
Slim handles (2020) + 1/4 LB rope + 1/2 LB rope + Crossrope Lite
3 easy payments of $33/mo
*
Get $10 off with code SUMMER10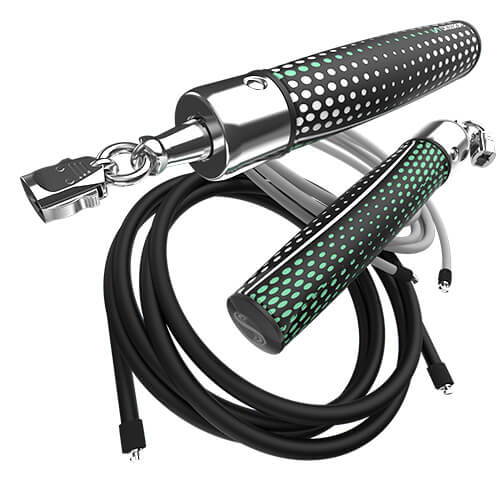 Build strength and power with increased muscle activation with our 2020 heavy jump rope set.
Power handles (2020) + 1 LB rope + 2 LB rope + Crossrope Lite
3 easy payments of $47/mo
*
Get $10 off with code SUMMER10
*Interest free payments only available in the US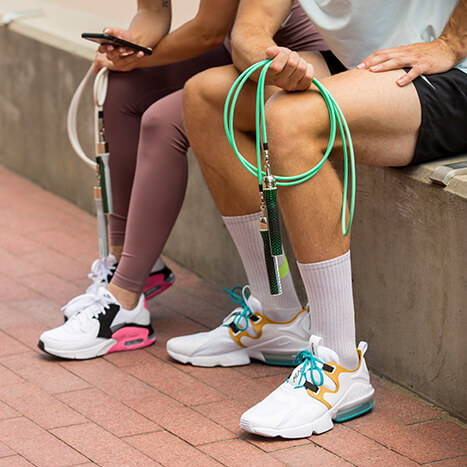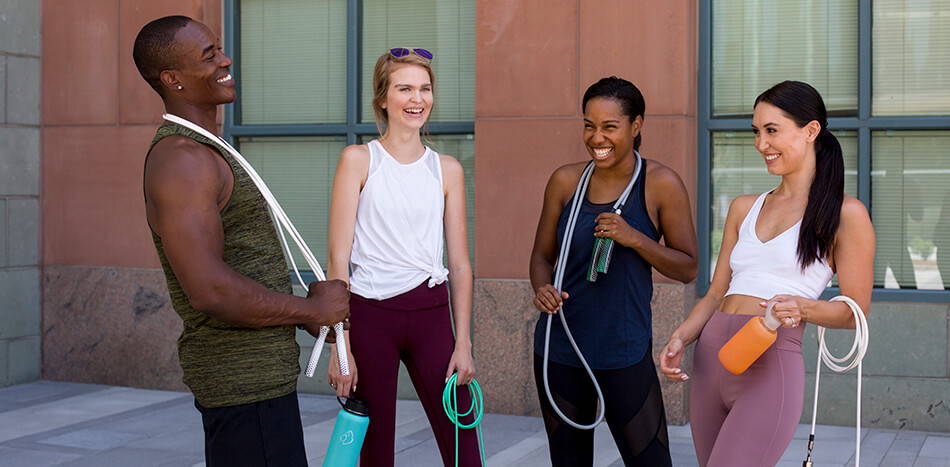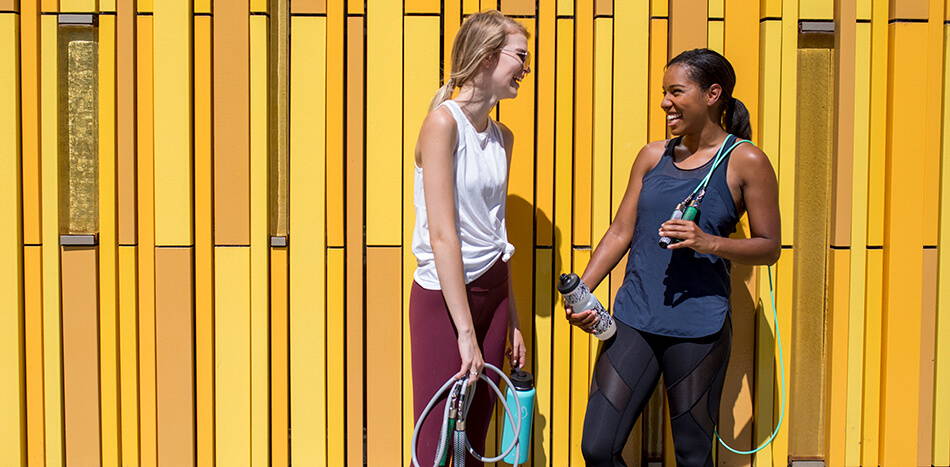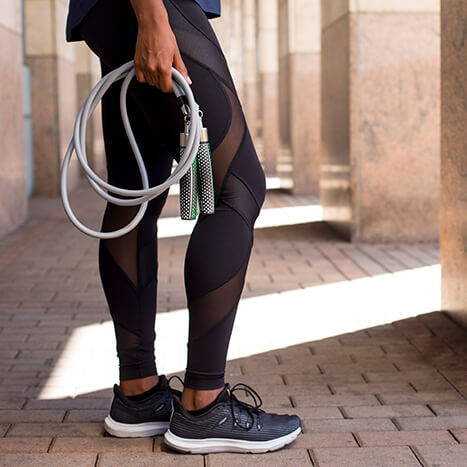 What is the Crossrope Jump Rope System?
Crossrope is a unique jump rope fitness experience designed to give you a fun and effective workout in under 30 minutes, anywhere. Our interchangeable system of ropes allows you to easily and quickly switch between different weights of ropes to give you a more versatile full-body workout. With the Crossrope companion workout app, you get access to fun and effective workouts and fitness challenges you can follow along to wherever you go.
Is this jump rope set right for me?
Our jump rope sets are designed to help you achieve your fitness goals.

If you're looking for the full fitness solution to help you look, feel, and perform your best, the Get Fit Bundle is right for you. It includes all our ropes and both sets of handles so you can keep your training fun, versatile, and effective.

If you're looking to get lean and toned at a great price, our Get Lean Set is a great choice. Both the Get Fit Bundle and the Get Lean Set are great for beginners who are looking to get started with jumping rope.

If you're looking to build strength and power, our Get Strong Set is the right set for you. The combination of heavier ropes will target more muscle groups in every workout.
How should I determine my size?
All of our ropes are sized to your height. The recommended user height ranges are provided on all product pages. For further guidance, see our sizing page
here
.
What are your shipping timelines?

Domestic shipping is offered via FedEx. Transit times vary depending on destination, but are typically between 1 to 7 days depending on shipping option selected.

International shipping options vary by destination country and product type. We offer DHL and FedEx options that can be anywhere from 2 to 10 business days. Actual number of days in transit may vary based on destination and customs delays. For full shipping policies and timelines, please review our Shipping Page.
What is Crossrope's exchange / return policy?
We're excited to offer our 60 day no-hassle returns and exchange policy. For those of you who are purchasing our ropes as a gift, you can be sure that if your gift receiver needs a size or product exchange, we'll be there to help. Please see our Exchange and Return Policy.