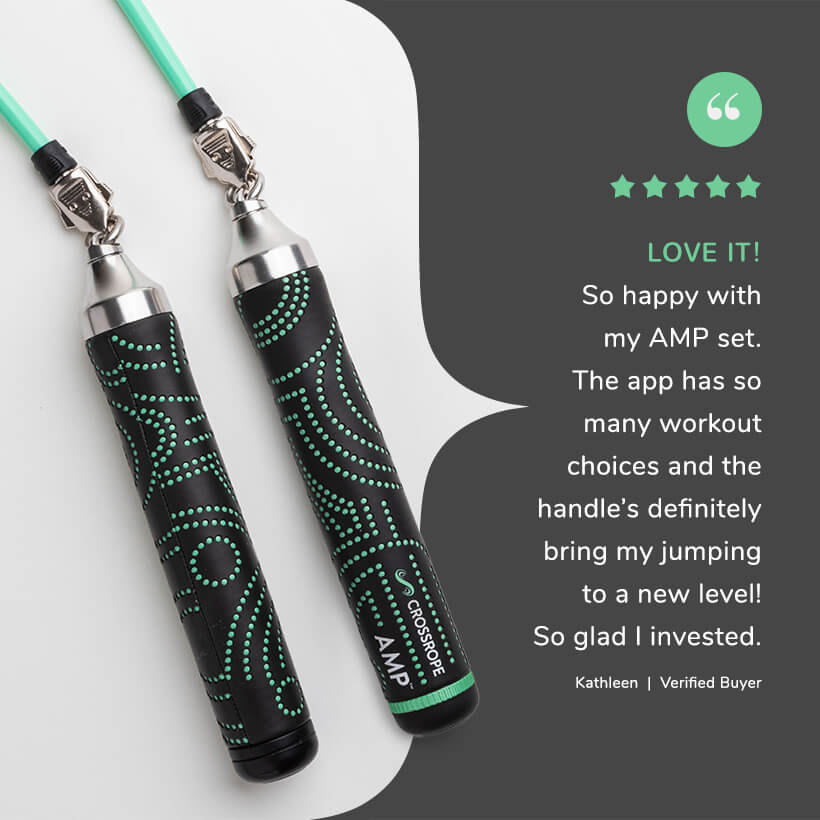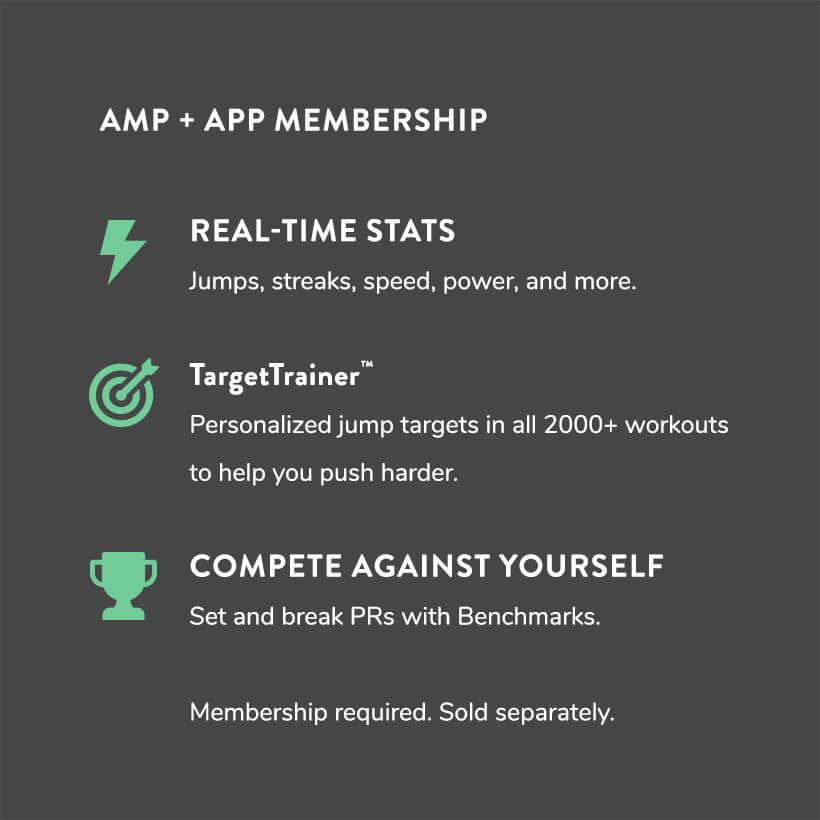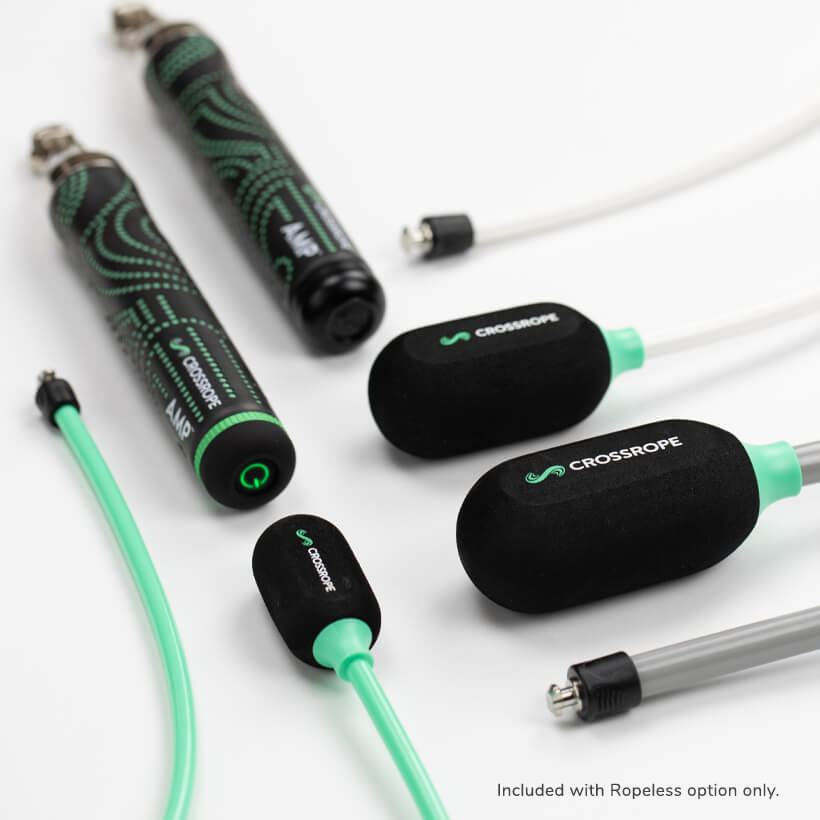 BURN MORE CALORIES IN LESS TIME
Connected workouts designed to burn 20% more calories than standard jump rope workouts.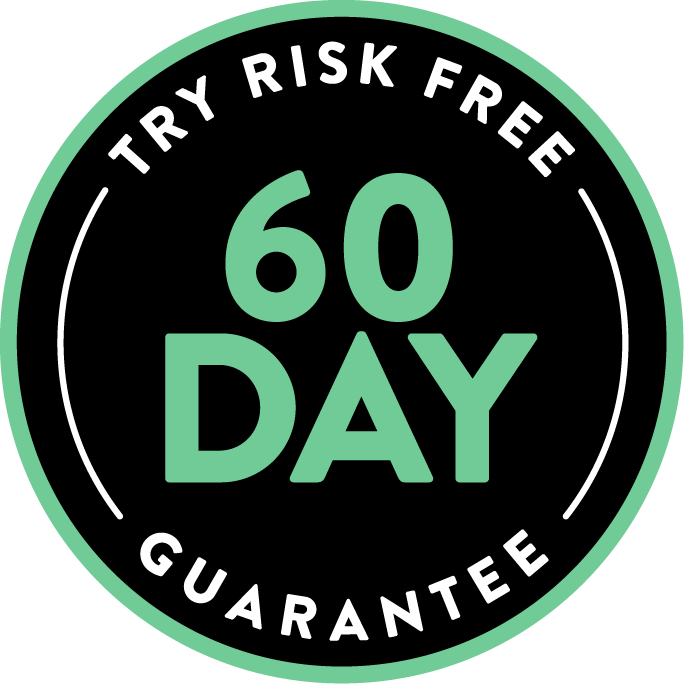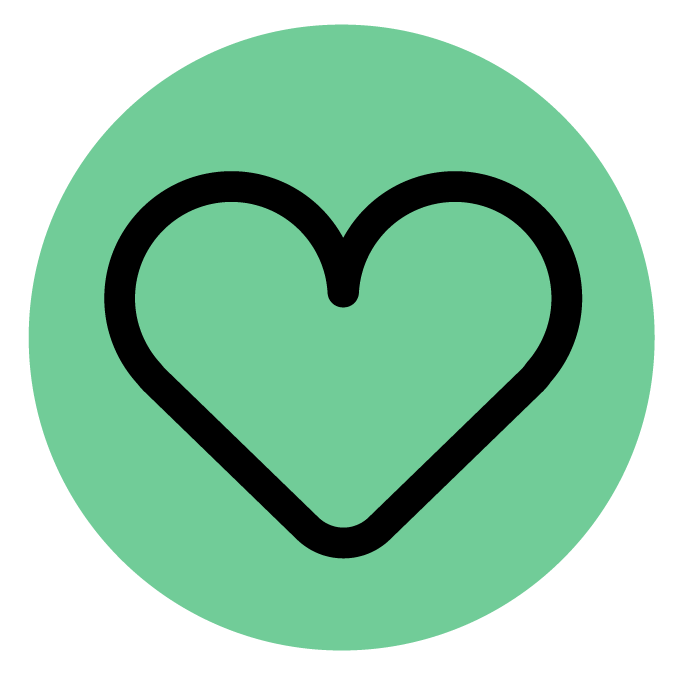 Love it or your money back.
Try for 60 days, risk-free. Send it back in any shape, for any reason.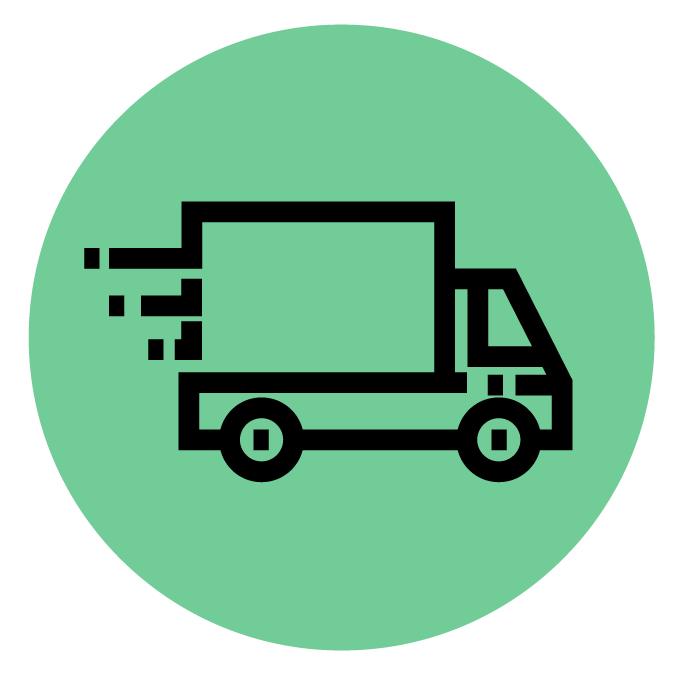 Free US returns.
Receive free US return shipping and a full refund, no questions asked.
It's Like Having a Personal Trainer In Your Pocket
Strategically designed workouts design by Crossrope Trainers - with your goals in mind.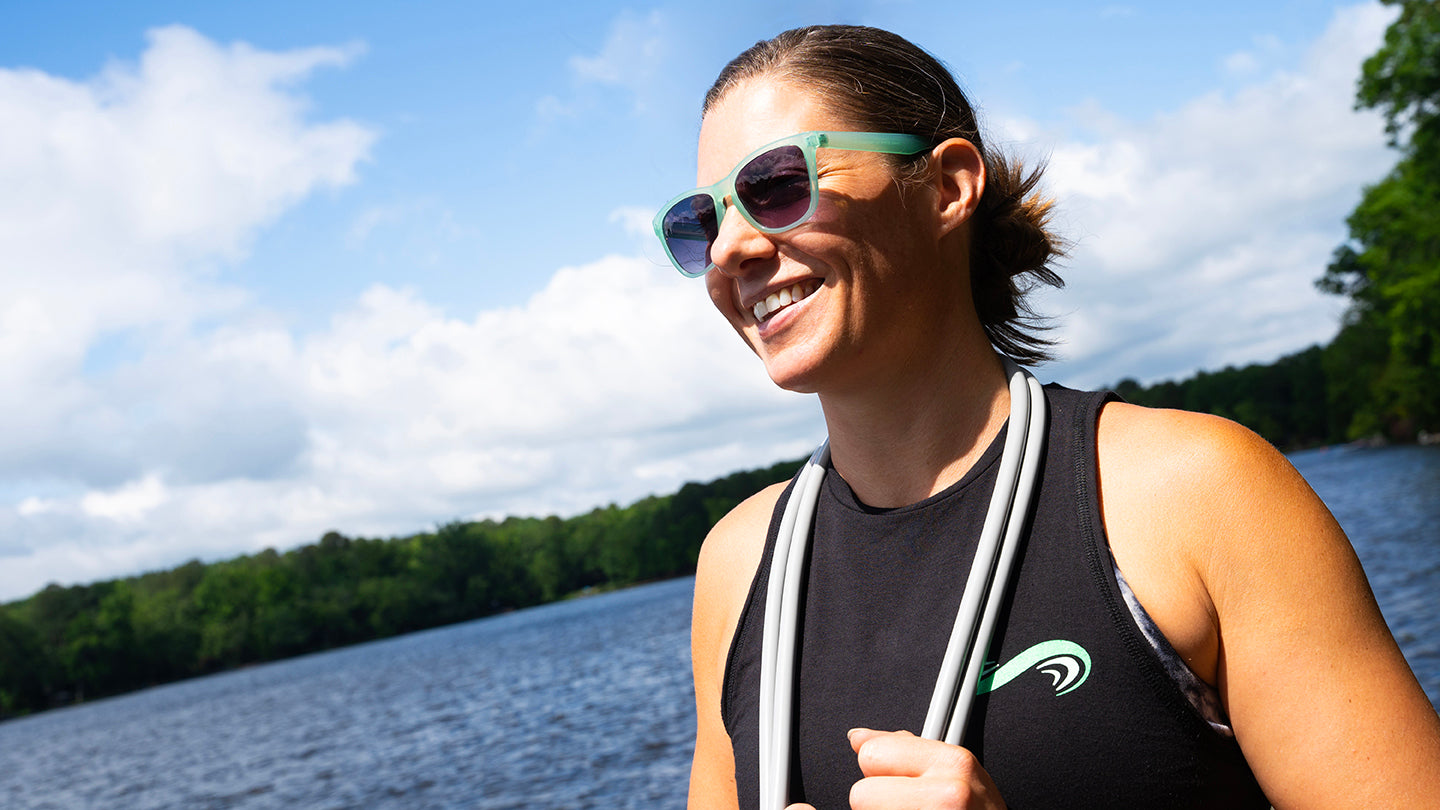 Crossrope Trainer: Jennika
Jennika is a certified personal trainer and jump rope instructor who specializes in custom workouts for beginners, heavy rope weight workouts & workouts for woman. Jennika first started jumping over 7 years ago and has lost over 55 lbs using Crossrope.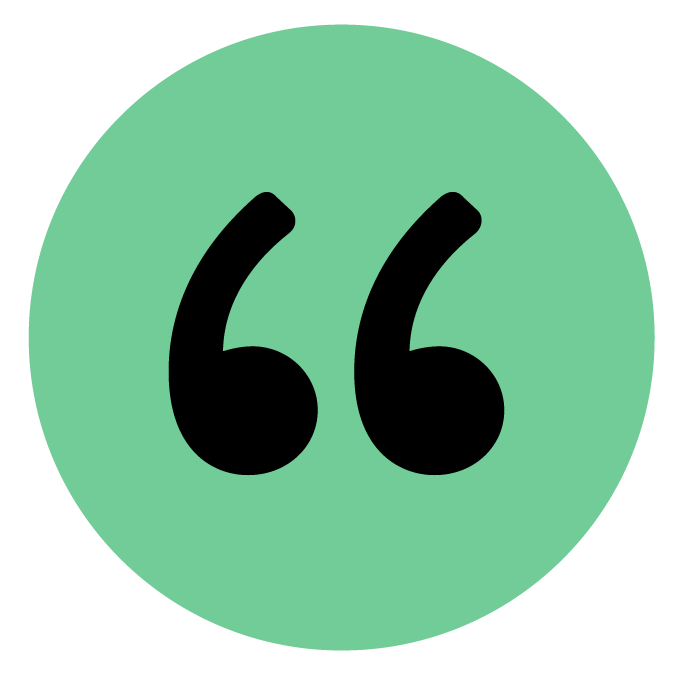 "Work hard but also be kind to yourself. Share struggles & progress and always reach out for help along the way."
Jennika has created 800+ workouts within the Crossrope App which have been completed by over 3.1 million people.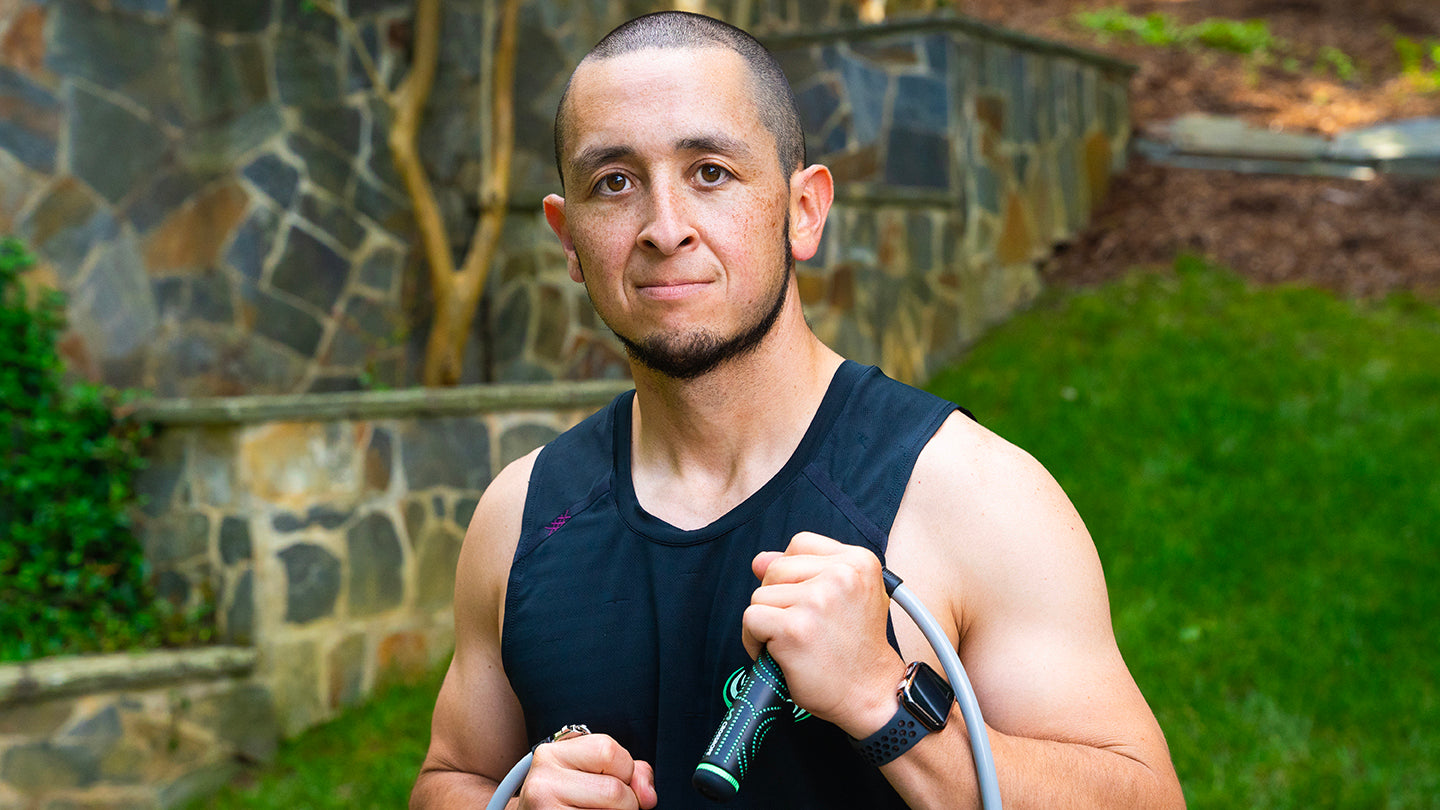 Crossrope Trainer: Chad
Chad, a Certified Personal Trainer, turned his hobby into a lifestyle that allows him to help others achieve similar success. Chad specializes in short, heart pounding HIIT workouts as well as workouts that inntegrate other fitness equipment like dumbbells and kettlebells.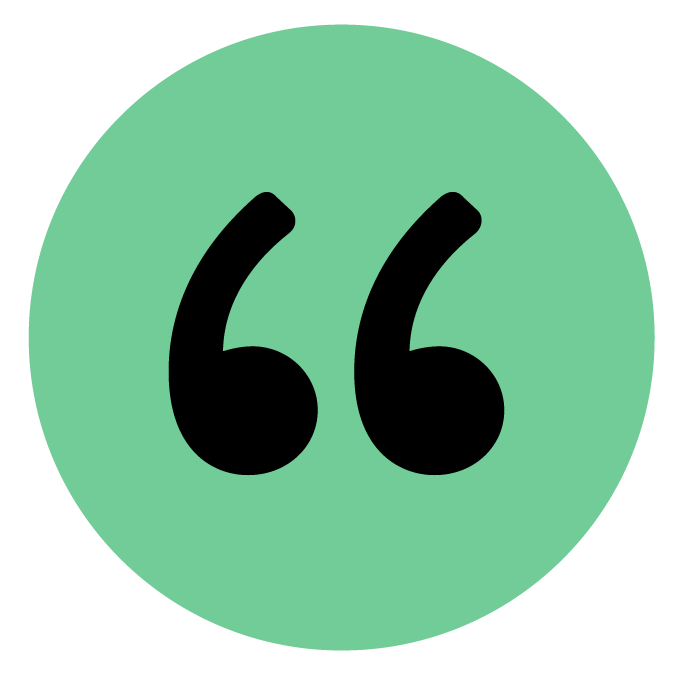 "The key to success is finding a workout that fosters consistency and fuels the desire for more."
Chad has created 500+ workouts within the Crossrope App which have been completed by over 3 million people.
AMP is a no-brainer. I will never do another type of cardio. It brings jump rope to a whole new level. In-depth stats, workouts, the community, the leaderboard... it creates motivation in so many different ways. It's my best purchase of the year!
Josh, Crossrope customer
Get Started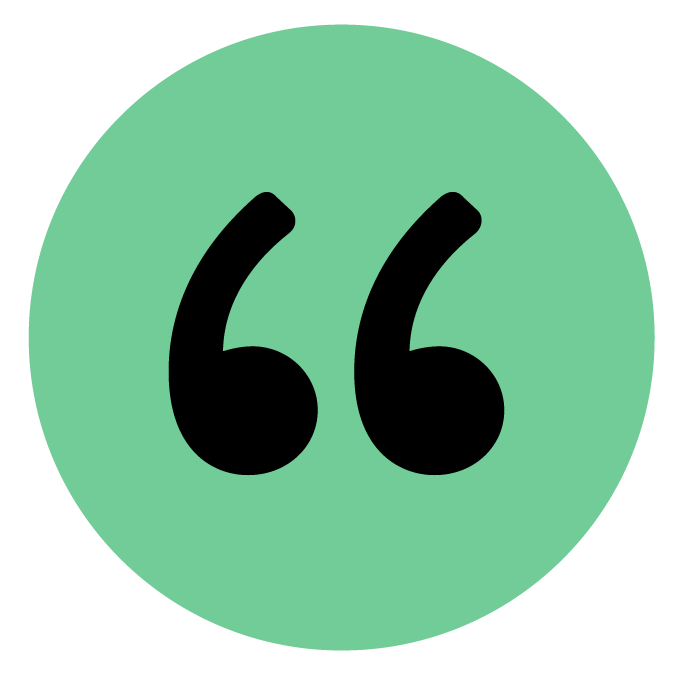 FROM OUR CUSTOMERS
Love it!

AMP adds a degree of challenge and accountability that I benefit from; the extra bit of motivation to push me past my goals.

Clayton L. | AMP Jump Rope Set Customer
Greatest investment.

I honestly did feel the jump rope was a little pricey when I looked into it, however it shocked me once I started to use it. I can firmly say this is one of the best investments I have made in a long time. The material is durable, the handles are fitted nice and jumping rope is becoming smoother.

Leah M. | AMP Jump Rope Set Customer
Crossrope AMP.

Excellent quality ropes and handles! Bluetooth connects perfectly. Super fun workout with the app.

Gabriel R. | AMP Handles Customer
Crossrope AMP™

vs Other Connected Fitness
| | Crossrope AMP | Treadmill | Bike | Rower |
| --- | --- | --- | --- | --- |
| Time-tested cardio | | | | |
| Real-time performance feedback | | | | |
| Track progress and set PRs | | | | |
| Upper body, lower body, and core | | | | |
| Train outside, at home, and at the gym | | | | |
| Variety of skills/movements | | | | |
| High calorie burn | | | | |
| Equipment price | $199 | $2,000 - $4,000 | $1,200 - $4,000 | $1,500 - $4,000 |
| Membership price | $11.99/mo | $30-$55/mo | $30-$55/mo | $30-$55/mo |
Two Ways To Pay
Pay Now
AMP™ Jump Rope Set
$199
+ Crossrope Membership
Choose from $79/yr (Save $20) † or $99/mo
† $99/yr after the first year
4 Easy Payments
AMP™ Jump Rope Set
$49.75/mo*
+ Crossrope Membership
Choose from $79/yr (Save $20) † or $99/mo
*Based on 4-month financing eligibility. Payments are interest free.
† $99/yr after the first year
Workout At Home Or On The Go
Crossropes portability makes it easty to pair our AMP handles with our phone or tablet anywhere.
Plus, cast your workout onto your TV and track your movement with your Apple Watch

TV Casting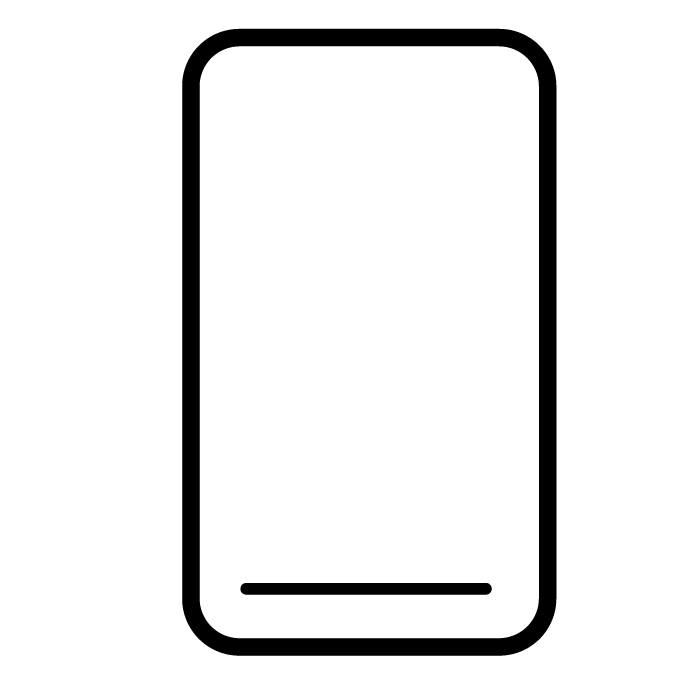 Tablet App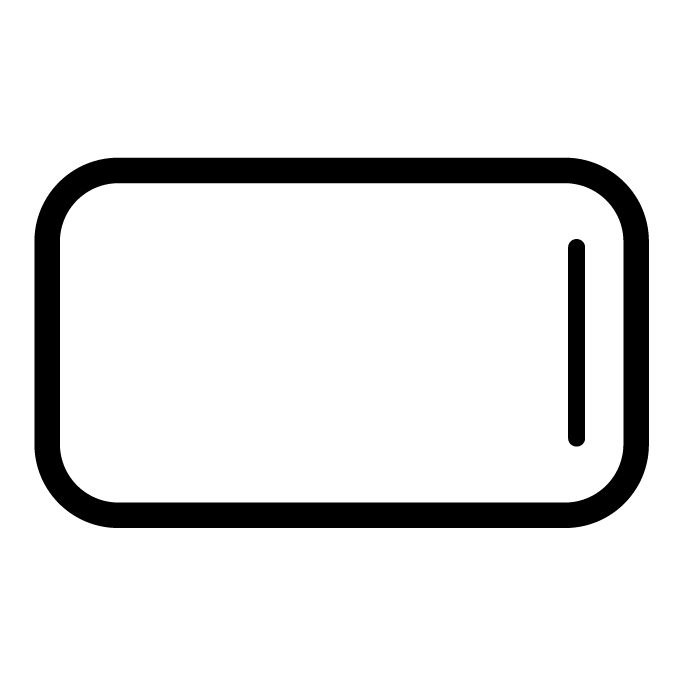 Phone App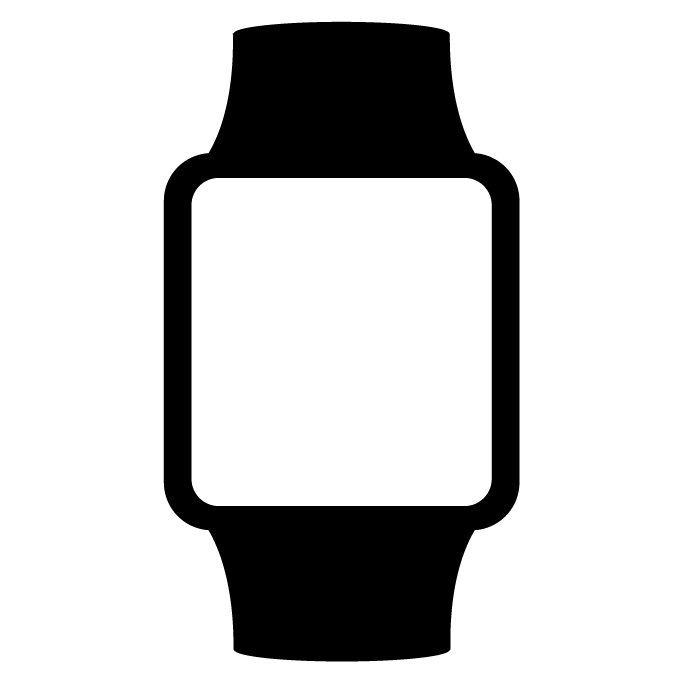 Apple Health
Size Guide
Choose the right rope length for you based on your height.
If you are in-between sizes, and you're a beginner, the larger size is usually preferable because it allows more room for error. If you are more experienced, then the smaller size tends to be better. If you currently have a rope that you are comfortable jumping with, we recommend measuring your current rope, not including the handles, for a comparison.
Looking for shorter ropes? We have limited quantities of XXS/XS sizes available here.
Still need assistance? Watch sizing video
Standard
| Size | User Height | Rope Length |
| --- | --- | --- |
| Ropeless | - | 14" |
| XX-Small | up to 4'6" | 7'0" |
| X-Small | 4'6.5" - 5'0.5" | 7'6" |
| Small | 5'1" - 5'4.5" | 8'0" |
| Medium | 5'5" - 5'9.5" | 8'6 |
| Large | 5'10" - 6'1" | 9'0" |
| X-Large | 6'1.5"+ | 9'6" |
Metric
| Size | User Height | Rope Length |
| --- | --- | --- |
| Ropeless | - | 35.5cm |
| XX-Small | up to 1.37m | 2.13m |
| X-Small | 1.38m - 1.54m | 2.29m |
| Small | 1.55m - 1.64m | 2.44m |
| Medium | 1.65m - 1.77m | 2.59m |
| Large | 1.78m - 1.86m | 2.74m |
| X-Large | 1.87m+ | 2.90m |
Try risk-free for 60 days
CROSSROPE LOVE AT FIRST JUMP
One thing we've learned is that it's hard to describe what the Crossrope workout truly feels like until you try it yourself. Using weighted jump ropes is unlike any workout you've experienced, which is why we're confident you're going to love it from your very first jump.
60 DAYS TO JUMP - OUR GUARANTEE
To make your decision easy, we're giving you 60 days to use our ropes as much as you'd like so you can see the difference for yourself. If you aren't convinced, you can return them for free*, no questions asked.
OUR RETURN/EXCHANGE POLICY
Our return/exchange policy applies to any of our physical products (for apparel returns, your items must be tagged and unworn and in original packaging). Please note our return policy does not apply to subscription products including our Crossrope Membership. Products sold in "Deals" or "Like New" are limited to size exchanges only.
FREE STANDARD SHIPPING
All orders ship free over $50 with ground shipping. Shipping is always free for returns (US only).
*Free Returns and Exchanges apply to US customers only. $40 restocking fee for Heavy Duty Gym Floor Tiles returns. International returns will need to cover the shipping costs. For more information please visit our help center.
AMP™ Jump Rope Set Reviews
FAQs
How is AMP different from the classic Crossrope sets?

AMP is the first-ever interchangeable Bluetooth connected jump rope system from Crossrope. It's built with the same durability and high-level precision engineering as all our classic Crossrope sets, but it now comes with integrated technology that gives you real-time jumping feedback inside the Crossrope app while you're jumping. This offers a more fun and engaging workout for those looking for a more guided workout experience.

How do the AMP handles compare in size to the classic Crossrope handles?

With your AMP jump rope set, you get a single pair of AMP handles to use with all three of your ropes. The AMP handles weigh 5.7 Oz (162 g) each. The handle shape and diameter is about halfway between our classic Slim and Power handles.

Do I need a subscription to use AMP?

Yes, a subscription to our Crossrope Membership is required to unlock the full AMP features on your iOS device (

$14.99

$11.99/mo

) or (

$79

for your first year then

$99/year

after). With your subscription, you're able to pair your AMP handles to the Crossrope app and take advantage of personalized jump targets, free jump mode, benchmark mode, and all the activity and stats tracking.

The AMP handles without a membership still live up to the high performance standards, but you will not have access to its connected features.

Is Premium the same as Crossrope Membership?

Yes, the Crossrope Membership (formerly known as Premium) is the paid version of the Crossrope App on the Apple App Store and Google Play Store.

Is AMP available on Android?

Yes, AMP is now available on both iOS and Android.

How much does the Crossrope Membership cost?

For a limited time, we're offering a promotional launch price of (

$14.99

$11.99/mo

) or (

$79

for your first year then

$99/year

after).

Can I use my AMP handles with my existing Crossropes?

Yes, AMP handles are compatible with all Crossrope ropes except for our 1st generation models. They have the same click in system that we have been supporting since Fall of 2017. If you have any questions about your specific ropes please reach out to customer service here

Are AMP handles covered by warranty?

AMP handles will be covered by two separate warranty policies depending on the issue. Our Limited Lifetime Warranty covers the material and workmanship of the product. In parallel, we offer a One Year Warranty on the battery and electronic components inside the AMP handle.

What is Crossrope's exchange / return policy?

We have a 60 day no-hassle returns and exchange policy which means you can try the ropes, use them on any surface, and still return them if you don't love them. If you are purchasing our ropes as a gift, you can be sure that if your gift receiver needs a size or product exchange, we'll be there to help. For pre-orders, our 60 day guarantee is valid starting the day you receive your order, NOT the order date. The policy does not apply to the Crossrope Membership.

Does the return policy apply to the Crossrope Membership?

No, the Crossrope Membership is non-refundable. We recommend starting with the monthly option and going month to month if you are not sure about your investment yet. Annual is the best deal but monthly options are great for those that want more flexibility.

What data is AMP capable of tracking?

AMP tracks your number of jumps, current JPM (jumps per minute), max JPM, average JPM, maximum jump streak without tripping, jumps in each interval, and more!

Is AMP recommended with heavier ropes?

Not recommended for high volume use with ropes 3 Lbs or more. Occasional use acceptable.

How do you charge the AMP Battery?

You don't need to charge the battery right away, but when the time comes it's very easy to do so. The battery itself is removable, which means you can take it out of the device and charge it separately. To charge the battery, you can use any Micro USB cable (one is included with your handles). Simply plug the Micro USB cable into the charging port of the battery and the other end into a power source such as your laptop or a USB wall adapter. Once the battery is fully charged, you can reinsert it into the device and start using it again.