60-Day Returns

Free US Shipping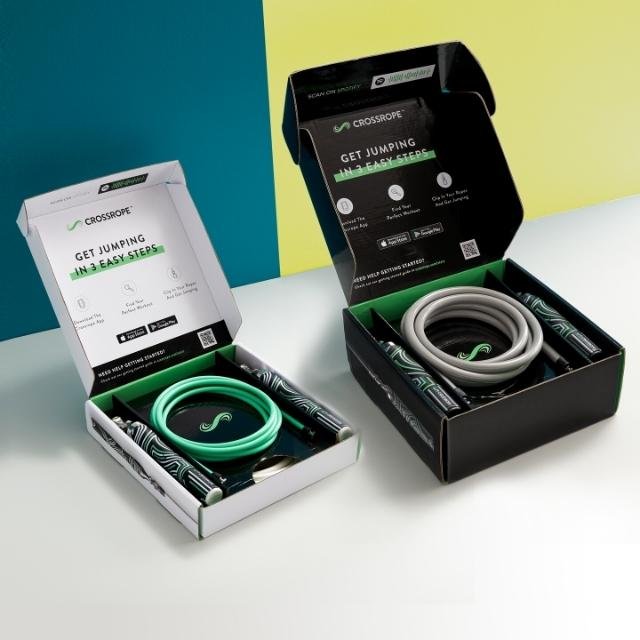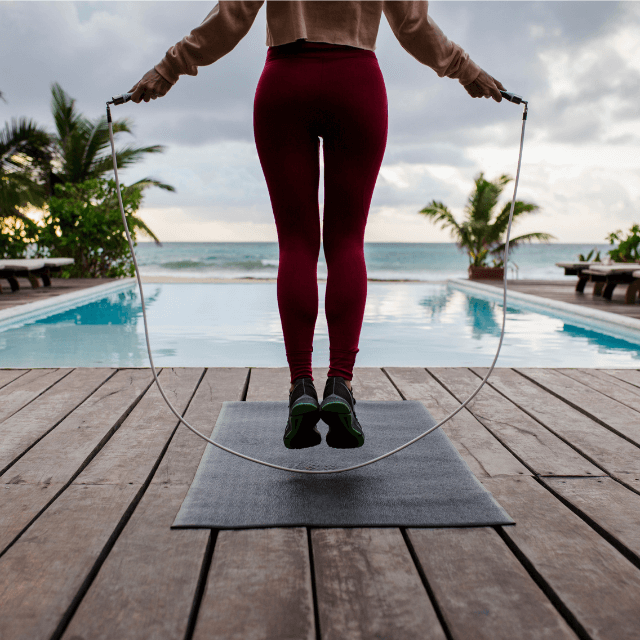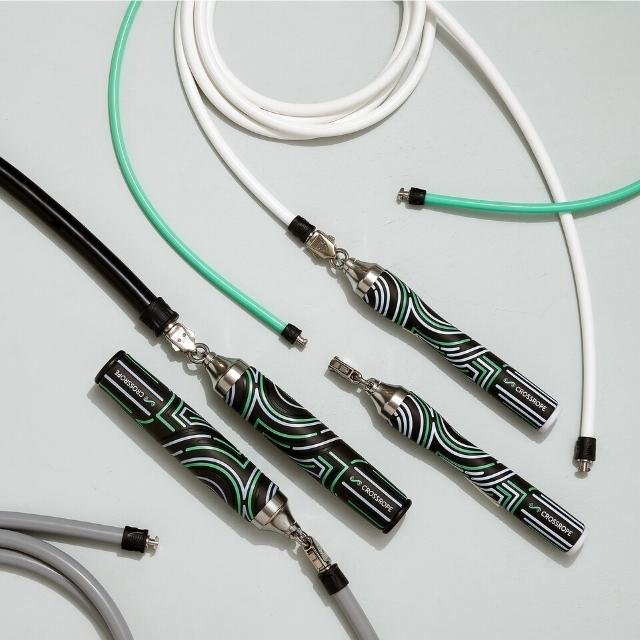 Engineered
To Perfection
We've re-engineered every angle, line, and proportion of the 2023 handles to look as sleek and bold as it performs. Spark your transformation with our smoothest, most refined jumping experience ever.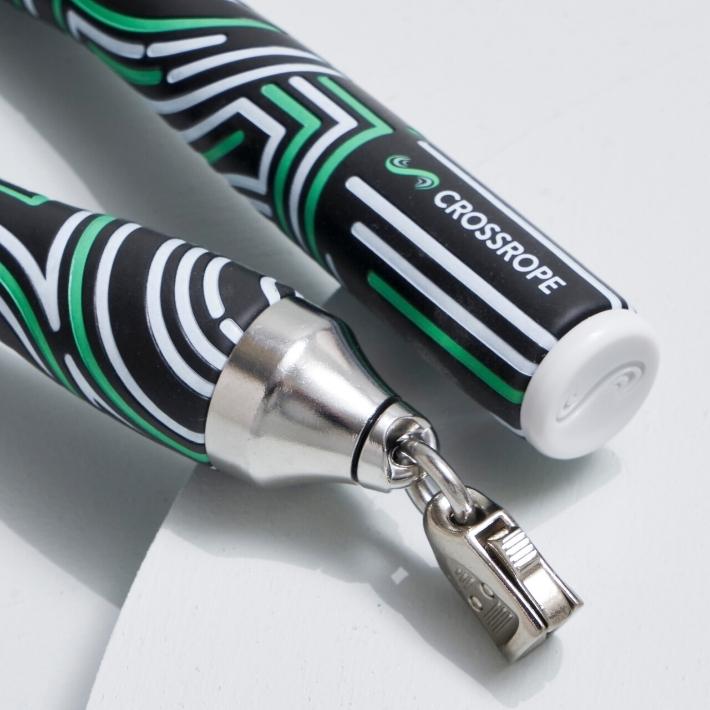 Upgraded
Ropes & Handles
With improved grip ergonomics and precision spin mechanics, every jump inspires confidence. Our upgraded rope formulation is up to 20% more durable so you can take your workouts wherever you go.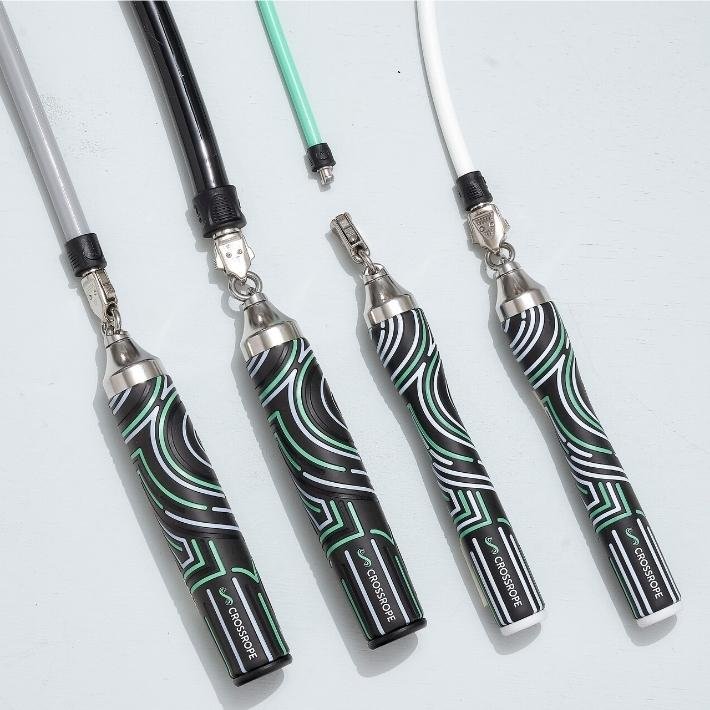 Faster
Rope Connection
Our new smart latch design offers a larger depressible area and high texture grooves to make it easier than ever to swap ropes. Go light to heavy and back again for an effective full-body workout.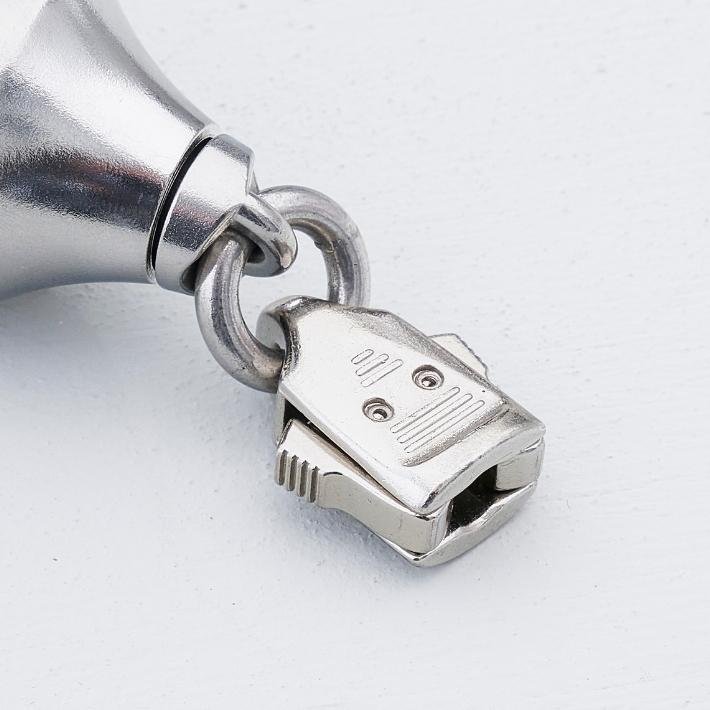 1,000+
App Workouts
Get the fitness results you want with our popular Crossrope fitness app. Access over 1,000 quick and effective workouts built around jump rope and bodyweight exercises. Load up the app, choose your workout, and get jumping.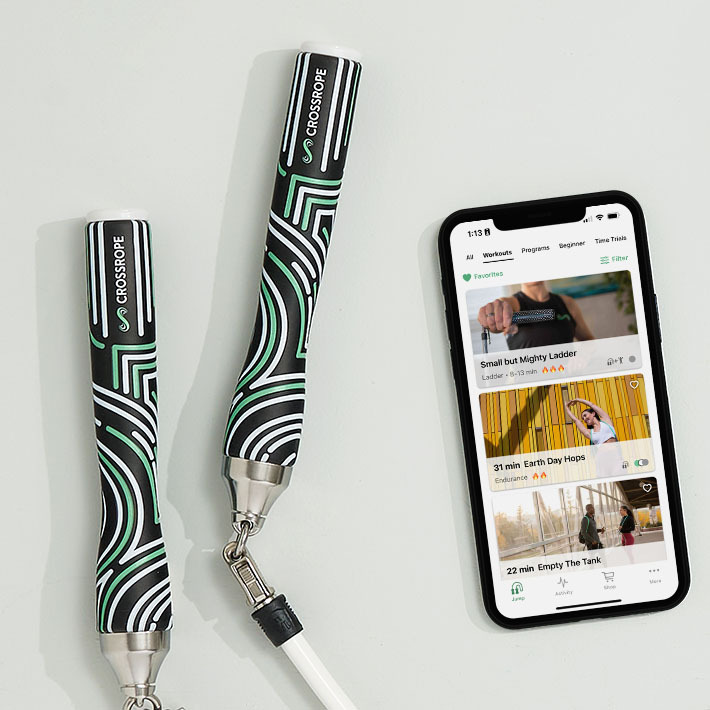 THE COMPLETE EXPERIENCE
Unlock our full library of 1000+ workouts, challenges, fitness programs, and more.
Easy-to-follow workouts
Choose from 10+ programs and 1000+ workouts to help you achieve your fitness goals.
Activity tracking
Automatically track your jumps, workouts, challenge progress, and calories burned.
Beginner Resources
Start jumping and learn new skills with tutorials and other resources.
Size Guide
Choose the right rope length for you based on your height.
If you are in-between sizes, and you're a beginner, the larger size is usually preferable because it allows more room for error. If you are more experienced, then the smaller size tends to be better. If you currently have a rope that you are comfortable jumping with, we recommend measuring your current rope, not including the handles, for a comparison.
Looking for shorter ropes? We have limited quantities of XXS/XS sizes available here.
Still need assistance? Watch sizing video
Standard
| Size | User Height | Rope Length |
| --- | --- | --- |
| Ropeless | - | 14" |
| XX-Small | up to 4'6" | 7'0" |
| X-Small | 4'6.5" - 5'0" | 7'6" |
| Small | 5'0.5" - 5'4.5" | 8'0" |
| Medium | 5'5" - 5'9.5" | 8'6 |
| Large | 5'10" - 6'1.5" | 9'0" |
| X-Large | 6'2"+ | 9'6" |
Metric
| Size | User Height | Rope Length |
| --- | --- | --- |
| Ropeless | - | 35.5cm |
| XX-Small | up to 1.37m | 2.13m |
| X-Small | 1.38m - 1.52m | 2.29m |
| Small | 1.54m - 1.64m | 2.44m |
| Medium | 1.65m - 1.77m | 2.59m |
| Large | 1.78m - 1.87m | 2.74m |
| X-Large | 1.88m+ | 2.90m |
Try risk-free for 60 days
CROSSROPE LOVE AT FIRST JUMP
One thing we've learned is that it's hard to describe what the Crossrope workout truly feels like until you try it yourself. Using weighted jump ropes is unlike any workout you've experienced, which is why we're confident you're going to love it from your very first jump.
60 DAYS TO JUMP - OUR GUARANTEE
To make your decision easy, we're giving you 60 days to use our ropes as much as you'd like so you can see the difference for yourself. If you aren't convinced, you can return them for free*, no questions asked.
OUR RETURN POLICY
Our return policy applies to any of our physical products (for apparel returns, your items must be tagged and unworn and in original packaging). Please note our return policy does not apply to subscription products including our Crossrope Membership. Products sold in "Deals" or "Like New" are limited to size exchanges only.
FREE STANDARD SHIPPING
All orders ship free over $50 with ground shipping. Shipping is always free for returns (US only).
*Free returns apply to US customers only. $40 restocking fee for Jump Zone Flooring returns.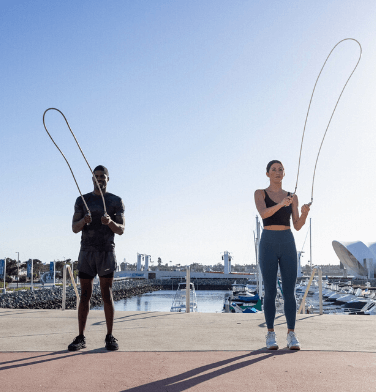 Are You Ready to Rise Up?
Love your Crossrope or your money back.
Try for 60 days, worry-free.
Change your mind?
Send your ropes back in any shape.
Free US return shipping, full refund,
no questions.
Looking for Something Else?
SHOP MORE ROPES
FAQs
What's new with 2023?

We've re-engineered our handle design with a new look, better grip, upgraded durability, and an improved connection design to make it easier to clip in your ropes. All of the ropes that come with our 2023 sets have a new rope coating formulation that offers better durability and flexibility.

Do discounts apply to 2023?

Discounts do not apply to any of our 2023 jump rope sets, handles, or ropes.

Does the 2023 set work with the app?

Yes, our free version of the Crossrope App is available to all users who have an Android or iOS device. The Crossrope App gives you access to new workouts, challenges, activity tracking, and more. When you purchase a 2023 Crossrope set, you can choose to add a 30 day free trial of the Crossrope Membership. This will unlock all our workouts and challenges, advanced workout filtering options, our new Count feature, and more. Explore the options for our jump rope app.

Is the connection mechanism the same for the 2023 set?

Yes - although we've made a lot of little improvements, the connection mechanism remains the same so you can use your existing Crossropes with the new 2023 handles.

Are the 2023 handles covered by warranty?

Our 2023 Slim and Power handles are covered by our Limited Lifetime Warranty. That means if you experience any issues with your handles, our support team will provide you with a replacement right away. Please note that our ropes are not covered by a warranty. For full details, please review our Product Use and Warranty policy.

*Some defects may be eligible for longer warranty coverage depending on the issue. Please reach out to Customer Service with any issues or concerns.

What is Crossrope's exchange / return policy?

We have a 60 day no-hassle returns and exchange policy which means you can try the ropes, use them on any surface, and still return them if you don't love them. If you are purchasing our ropes as a gift, you can be sure that if your gift receiver needs a size or product exchange, we'll be there to help. For pre-orders, our 60 day guarantee is valid starting the day you receive your order, NOT the order date.