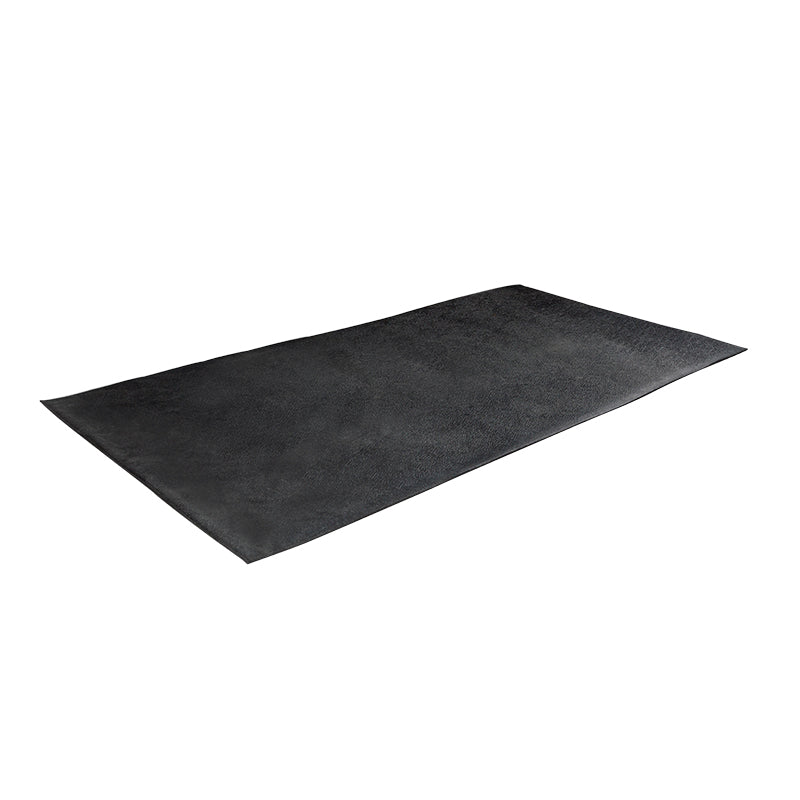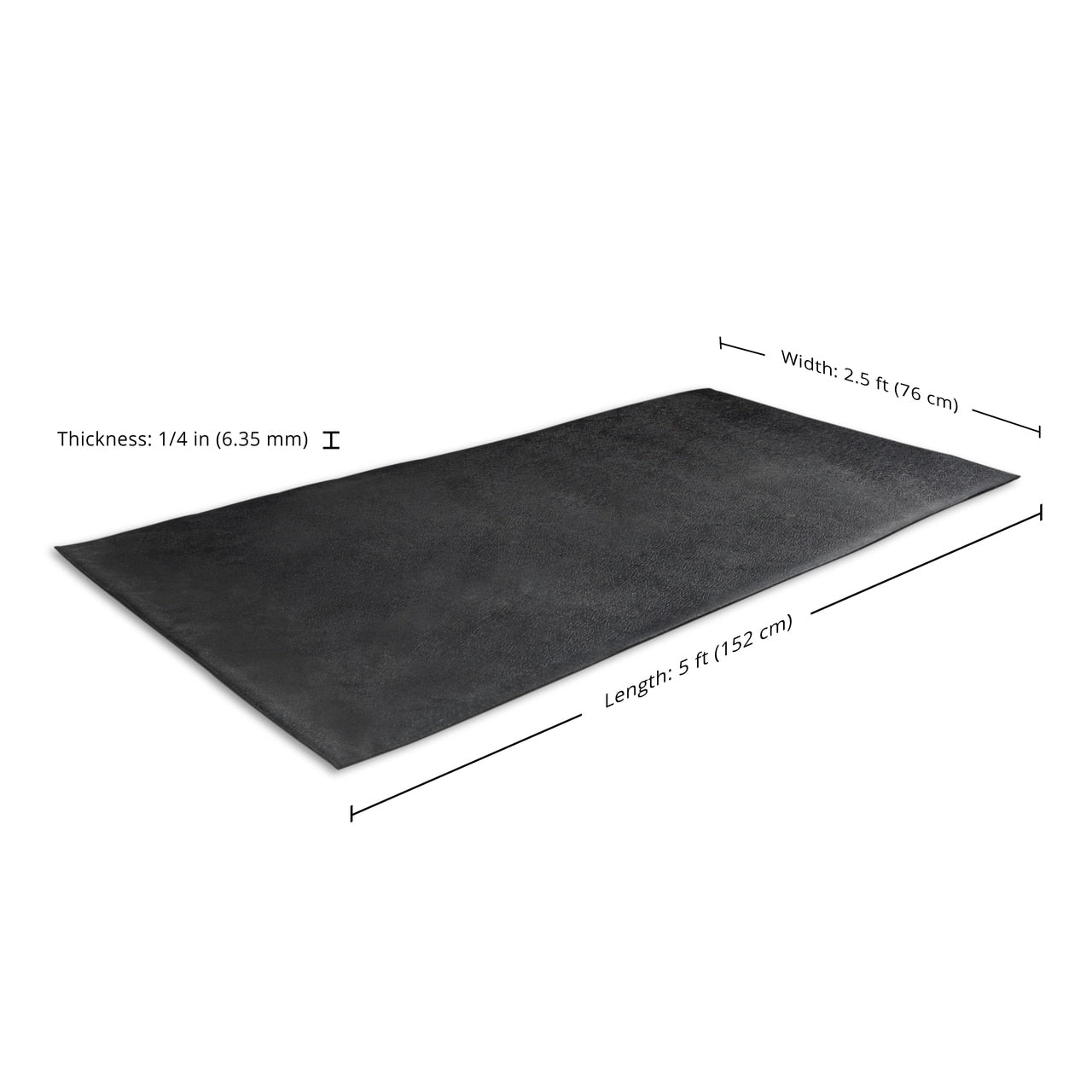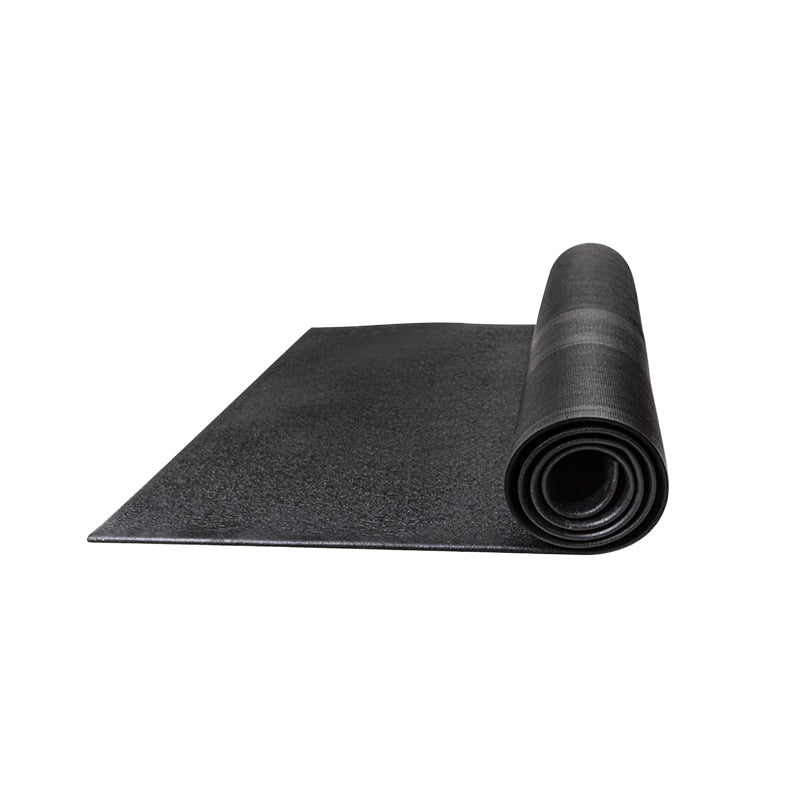 Made from soft and durable proprietary PVC
Great for bodyweight exercises
Length: 5 ft (152 cm) x Width: 2.5 ft (76 cm)
Thickness: 1/4 in (6.35 mm)
What makes our ropes different?
Fast Clip Connection: change rope weights quickly
Premium handles: durable, easy-to-grip, backed by lifetime warranty
Superior Rope Durability: jump on any surface
Fun Workout Access: new app workouts added weekly
Open-Box: All open-box ropes and handles are offered at a discount and are FINAL SALE. Coupons cannot be applied. No returns or exchanges can be processed.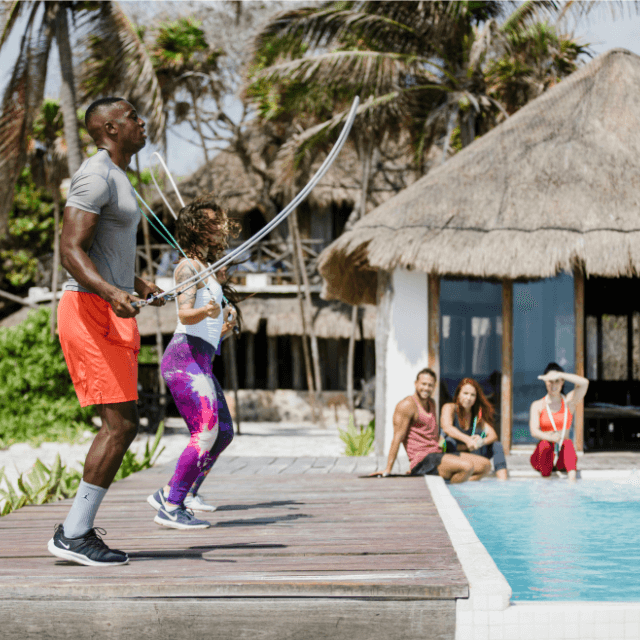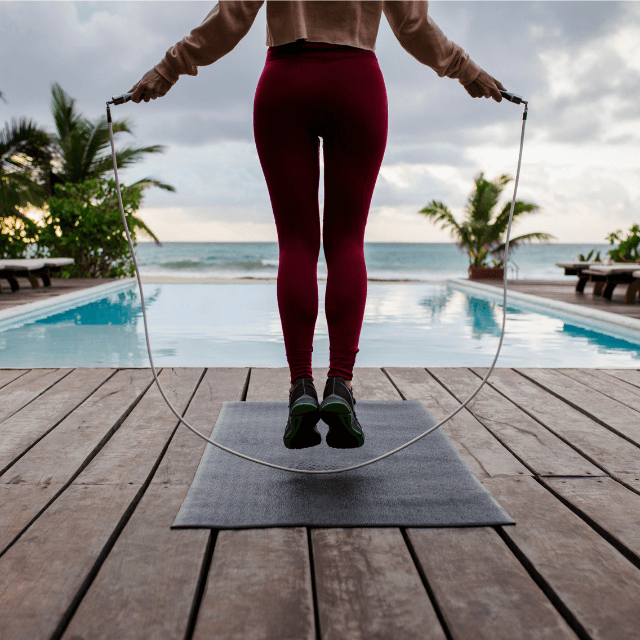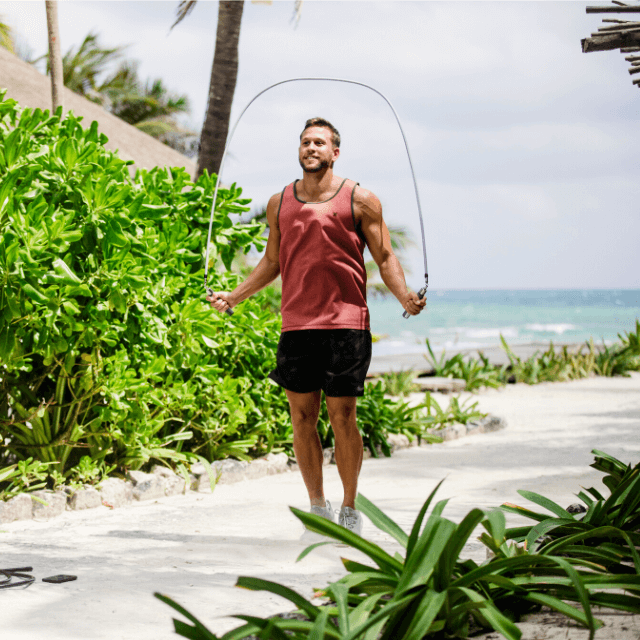 Improved
Fast Clip System
Our fast clip connection allows you to change rope weights quickly. Go light to heavy and back again for an effective full-body workout. Redesigned handles are lighter and shorter with the most comfortable grip yet.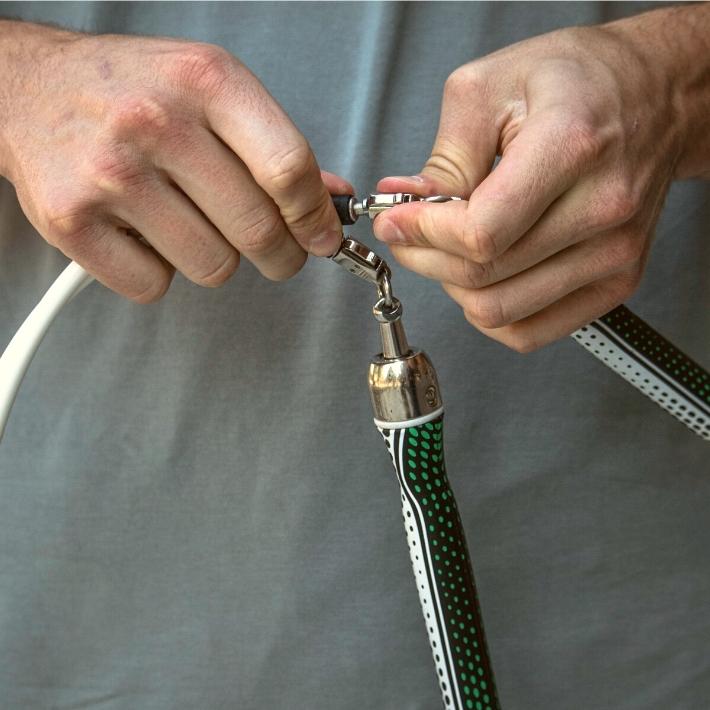 Weighted
Tangle-Free Ropes
Our weighted ropes make jumping easy to learn for beginners and offer a unique challenge for experienced fitness goers. Great for weight loss, cardio, and strength training.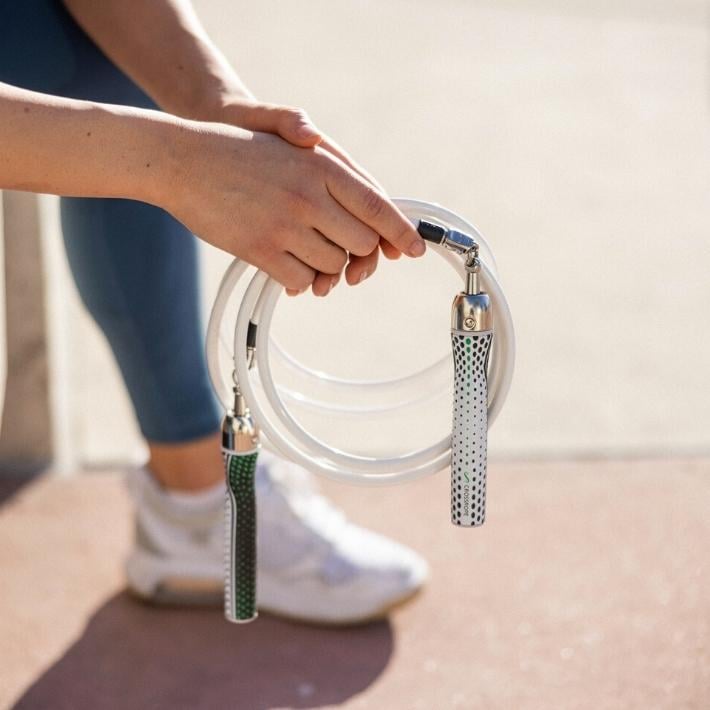 Easy-To-Follow
App Workouts You Can Do Anywhere
The Crossrope App has 1000+ interval workouts using jump rope and bodyweight exercises. With our app, you don't need to think - just follow the app, start jumping, and you'll get a great workout.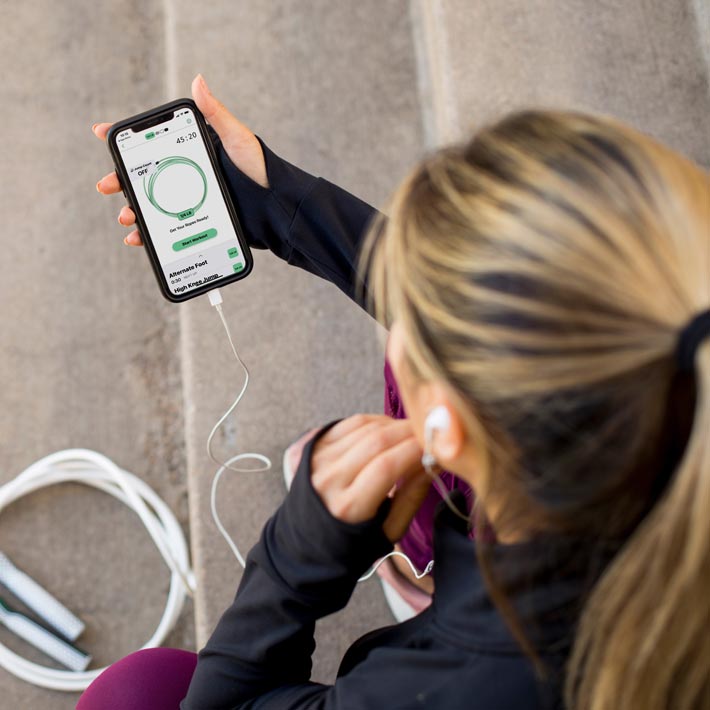 Size Guide
Choose the right rope length for you based on your height.
If you are in-between sizes, and you're a beginner, the larger size is usually preferable because it allows more room for error. If you are more experienced, then the smaller size tends to be better. If you currently have a rope that you are comfortable jumping with, we recommend measuring your current rope, not including the handles, for a comparison.
Looking for shorter ropes? We have limited quantities of XXS/XS sizes available here.
Still need assistance? Watch sizing video
Standard
| Size | User Height | Rope Length |
| --- | --- | --- |
| Ropeless | - | 14" |
| XX-Small | up to 4'6" | 7'0" |
| X-Small | 4'6.5" - 5'0.5" | 7'6" |
| Small | 5'1" - 5'4.5" | 8'0" |
| Medium | 5'5" - 5'9.5" | 8'6 |
| Large | 5'10" - 6'1" | 9'0" |
| X-Large | 6'1.5"+ | 9'6" |
Metric
| Size | User Height | Rope Length |
| --- | --- | --- |
| Ropeless | - | 35.5cm |
| XX-Small | up to 1.37m | 2.13m |
| X-Small | 1.38m - 1.54m | 2.29m |
| Small | 1.55m - 1.64m | 2.44m |
| Medium | 1.65m - 1.77m | 2.59m |
| Large | 1.78m - 1.86m | 2.74m |
| X-Large | 1.87m+ | 2.90m |
Try risk-free for 60 days
CROSSROPE LOVE AT FIRST JUMP
One thing we've learned is that it's hard to describe what the Crossrope workout truly feels like until you try it yourself. Using weighted jump ropes is unlike any workout you've experienced, which is why we're confident you're going to love it from your very first jump.
60 DAYS TO JUMP - OUR GUARANTEE
To make your decision easy, we're giving you 60 days to use our ropes as much as you'd like so you can see the difference for yourself. If you aren't convinced, you can return them for free*, no questions asked.
OUR RETURN/EXCHANGE POLICY
Our return/exchange policy applies to any of our physical products (for apparel returns, your items must be tagged and unworn and in original packaging). Please note our return policy does not apply to subscription products including our Crossrope Membership. Products sold in "Deals" or "Like New" are limited to size exchanges only.
FREE STANDARD SHIPPING
All orders ship free over $50 with ground shipping. Shipping is always free for returns (US only).
*Free Returns and Exchanges apply to US customers only. $40 restocking fee for Heavy Duty Gym Floor Tiles returns. For international returns/exchanges, simply cover the shipping costs. For more information please visit our help center.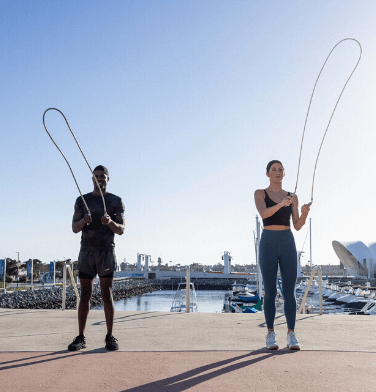 Are You Ready to Rise Up?
Looking for Something Else?
SHOP MORE ROPES