Based on your inputs, the AMP jump rope set is a great fit for you. It offers a unique and personalized workout experience with accurate jumping feedback and progress tracking. If you can't jump because of space or noise constraints, we recommend the Ropeless AMP Set below.
Use code AMP15 to save 15% on AMP products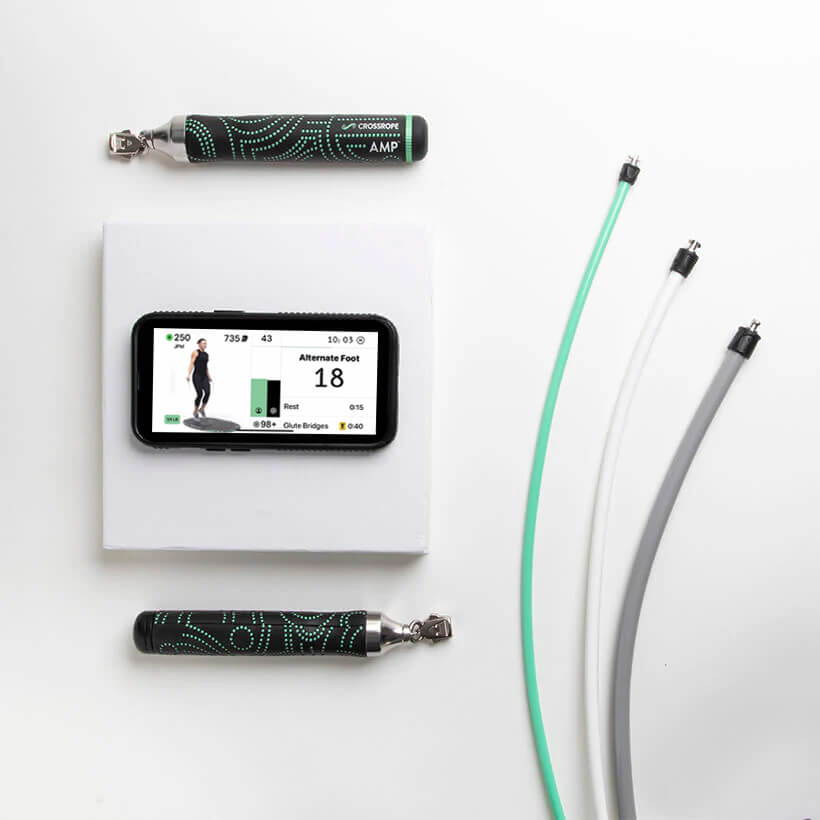 - Bluetooth connected jump rope set
- Easy-to-follow personalized workouts with jumping feedback & tracking
- Includes AMP handles and 1/4 LB, 1/2 LB, and 1 LB ropes
Save 15% with code AMP15
4 payments with
*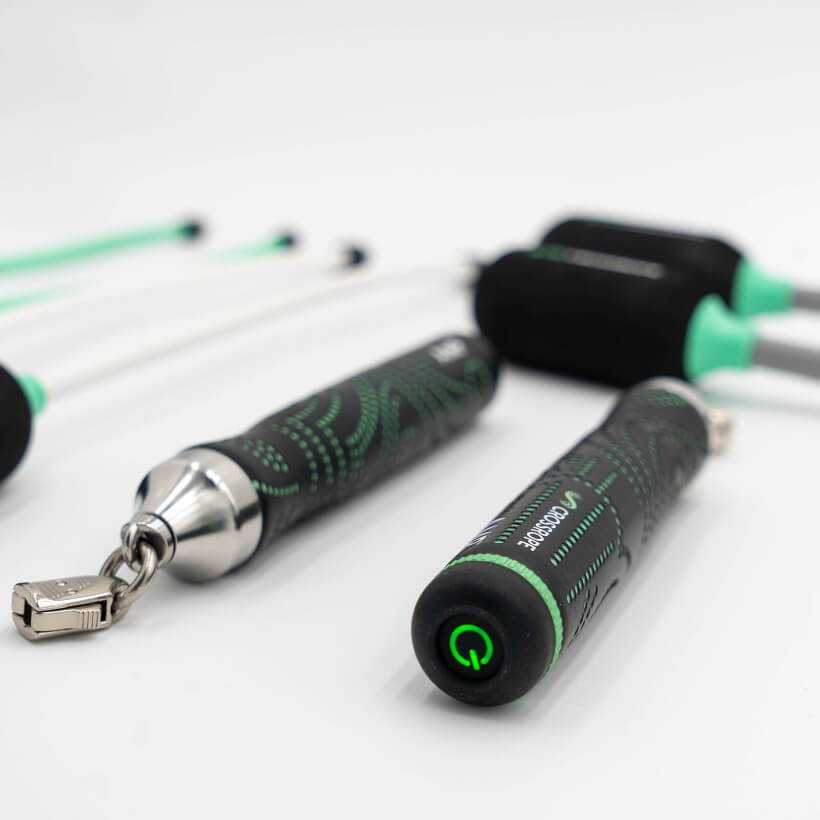 Ropeless AMP™ Jump Rope Set

- Bluetooth connected Ropeless experience
- Made for low ceilings, tight spaces, and minimal noise
- Includes AMP handles and 1/4 LB, 1/2 LB, and 1 LB ropeless attachments

Save 15% with code AMP15
4 payments with
*
The Bluetooth connected jump rope experience
PERSONALIZED JUMP TARGETS
AMP makes your workouts more engaging and challenging by personalizing them based on your fitness level with targets to hit during each jump interval.
Want to just jump? Let AMP show you all your important jumping stats in real-time while you focus on jumping. Watch your count, speed, power output, and more adjust in real-time on our beautiful new free jump screen.
Track your progress with Benchmarks to see how you're improving. Choose your weight of rope and let AMP test your speed & endurance abilities.
ACTIVITY & STATS TRACKING
AMP brings it all together for an elevated jump rope experience. Connect, jump, and earn badges with guided workouts, Free Jump, and Benchmarks.
How is AMP different from the classic Crossrope sets?
AMP is the first-ever interchangeable Bluetooth connected jump rope system from Crossrope. It's built with the same durability and high-level precision engineering as all our classic Crossrope sets, but it now comes with integrated technology that gives you real-time jumping feedback inside the Crossrope app while you're jumping. This offers a more fun and engaging workout for those looking for a more guided workout experience.
How do the AMP handles compare in size to the classic Crossrope handles?
With your AMP jump rope set, you get a single pair of AMP handles to use with all three of your ropes. The AMP handles weigh 5.7 Oz (162 g) each. The handle shape and diameter is about halfway between our classic Slim and Power handles.
Is AMP available in US only?
Yes, AMP is currently only available for US customers. We expect to have AMP available for all regions in early 2023.
Do I need a subscription to use AMP?
Yes, a subscription to our Crossrope Membership is required to unlock the full AMP features on your iOS device ($14.99 $9.99/mo) or ($99.99 $79/yr). With your subscription, you're able to pair your AMP handles to the Crossrope app and take advantage of personalized jump targets, free jump mode, benchmark mode, and all the activity and stats tracking.
The AMP handles without a membership still live up to the high performance standards, but you will not have access to its connected features.
Is AMP available on Android?
For launch, AMP is only available on iPhones and iPads. Android will be supported in early 2023.
How much does the Crossrope Membership cost?
For a limited time, we're offering a promotional launch price of ($14.99 $9.99/mo) or ($99.99 $79/yr)
.
Can I use my AMP handles with my existing Crossropes?
Yes, AMP handles are compatible with all Crossrope ropes except for our 1
st
generation models. They have the same click in system that we have been supporting since Fall of 2017. If you have any questions about your specific ropes please reach out to customer service
here
.
Are my AMP handles covered by warranty?
AMP handles will be covered by two separate warranty policies depending on the issue. Our
Limited Lifetime Warranty
covers the material and workmanship of the product. In parallel, we offer a
One Year Warranty
on the battery and electronic components inside the AMP handle.
What is Crossrope's return / exchange policy?
We have a 60 day no-hassle returns and exchange policy which means you can try the ropes, use them on any surface, and still return them if you don't love them. If you are purchasing our ropes as a gift, you can be sure that if your gift receiver needs a size or product exchange, we'll be there to help. For pre-orders, our 60 day guarantee is valid starting the day you receive your order, NOT the order date. The policy does not apply to the Crossrope Membership.
Does the return policy apply to the Crossrope Membership?
No, the Crossrope Membership is non-refundable. We recommend starting with the monthly option and going month to month if you are not sure about your investment yet. Annual is the best deal but monthly options are great for those that want more flexibility.
What data is AMP capable of tracking?
AMP tracks your number of jumps, current JPM (jumps per minute), max JPM, average JPM, maximum jump streak without tripping, jumps in each interval, and more!
Is AMP recommended with heavier ropes?
Not recommended for high volume use with ropes 3 Lbs or more. Occasional use acceptable.
Love your Crossrope or your money back.
Try for 60 days, worry-free.
Change your mind?
Send your ropes back in any shape.
Free US return shipping, full refund,
no questions.