No Gym No Excuses Challenge
Start your New Year right with Crossrope's free 21-day jump rope fitness challenge. Join today and discover a fun new way to get fit, anywhere.
Start your New Year right with Crossrope's free 21-day jump rope fitness challenge. Join today and discover a fun new way to get fit, anywhere.
We'll send you an email with full access to the challenge when you join.
Discover a Fun New Way to Get Fit

With 2020 behind us, it's time to focus on your fitness goals.
Our 21 day No Gym No Excuses jump rope challenge is back! Join for FREE today and experience a different way to get fit at home. No gym required.
Our workouts are built for all fitness & experience levels. Join today and you'll be invited to our private community of jumpers from around the world.
What You Get When You Join

We've got some fun things planned for this challenge.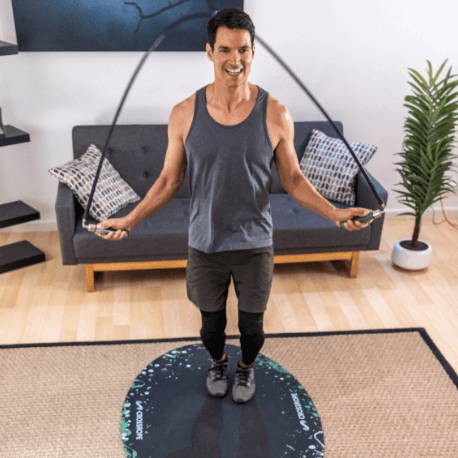 You'll get 21 days of fun and effective workouts through the free Crossrope fitness app. We have bonus workouts for early sign-ups!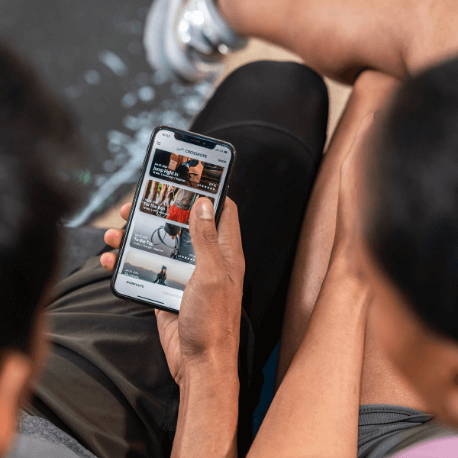 To help you get started with jumping rope, you'll have access to our best tutorials to get you ready for the challenge. No experience required.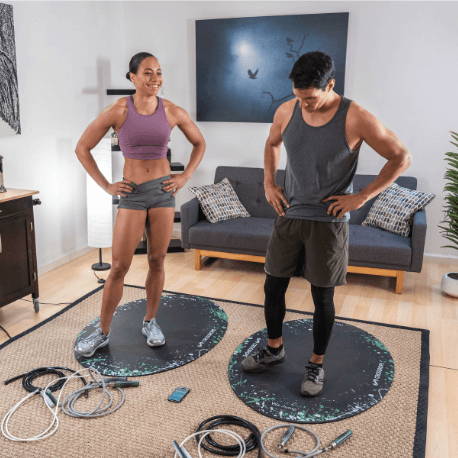 Meet new people and stay motivated with a private invite to our online community of over 90,000 fitness enthusiasts from all around the world.
Win the Ultimate Home Workout Bundle
---
All participants will be entered into a draw to win the ultimate home workout bundle worth over $650! Sign up today to get your free entry.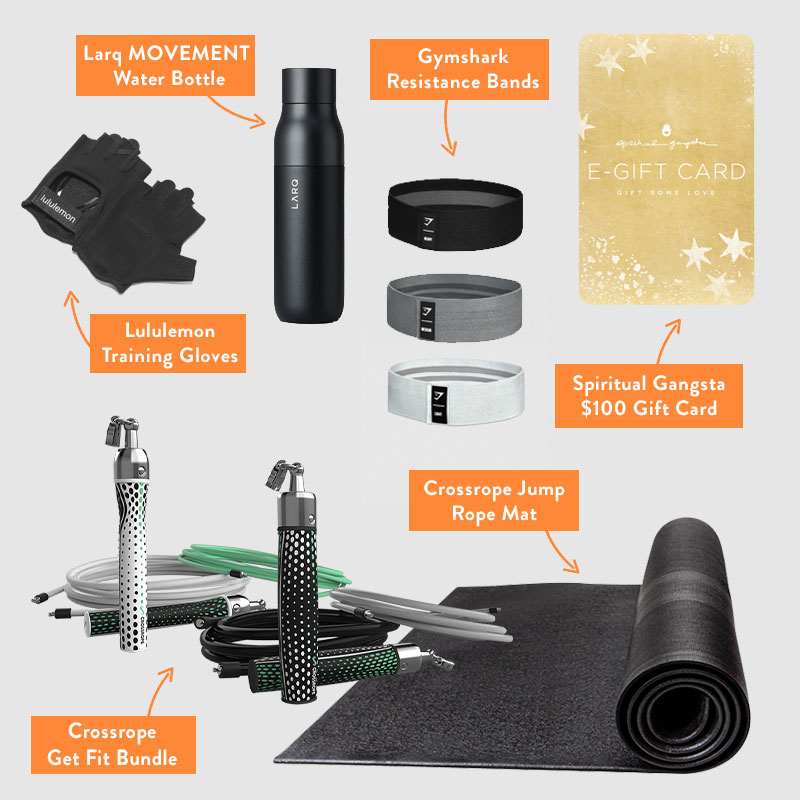 ---
Have fun, learn new skills, and t
ransform your body
like some of our past challenge participants.
Paula
Sebastian
Tiffany
Jeremy
Gershon
Hesham
Jennika
Claudia
Abhay
* Your fitness results may vary.
What Past Participants Had To Say
Here's what some of our past participants had to say about the challenge:
Join the No Gym No Excuses Challenge
Get your free spot today.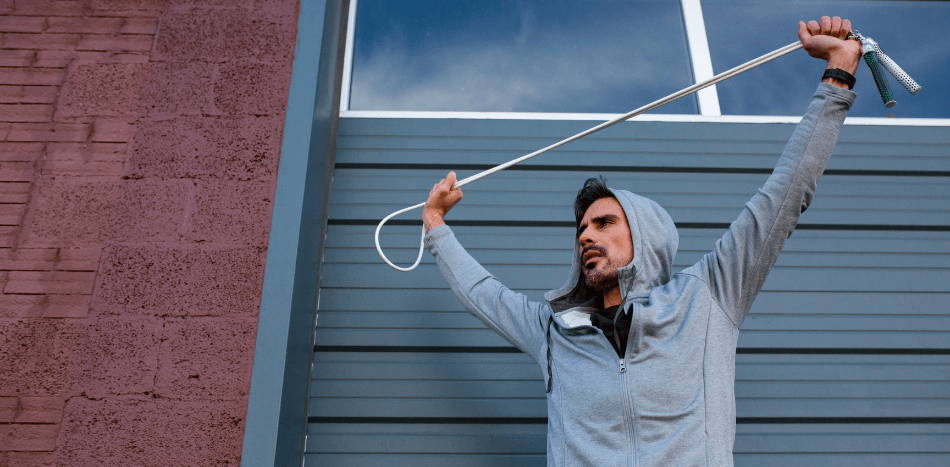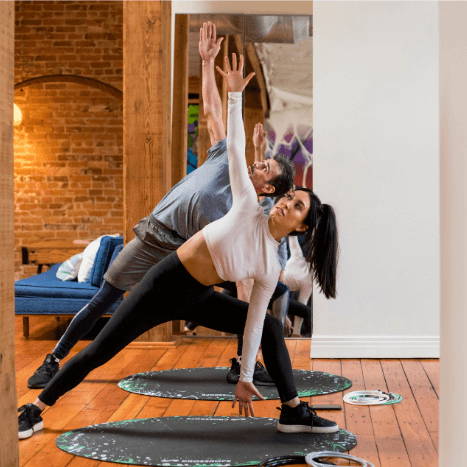 When does the challenge begin?                
The challenge officially started on January 6th, 2021. When you sign up today, you'll get access to free workouts to help you gear up for the challenge. The first week of workouts went live in the app on January 5th!
Is the Crossrope app free?
Yes it is. All app users get free access to our Crossrope Lite membership. You do not need to upgrade to Premium to take part in this challenge.
All you need is a jump rope and some space to work with. If you have a rope you love, feel free to use it. If not, we'll show you how you can try our weighted ropes risk-free. The recommended space needed for jumping rope is 10 ft front-to-back, 7 ft side-to-side, and a ceiling height that is roughly equal to your rope length.
How do I access the workouts?
Can I invite friends & family to join?
Yes, of course! Once you sign up, we'll show you some simple ways to invite your friends and family (and win bonus entries to the giveaway while you're at it).
What are the Terms and Conditions for the prizes?
To be eligible to win, challenge participants must:
 

• Be signed up for the challeng

e before January 5th, 11:59 PM EST.

• Must be registered on the Crossrope app with the same email used for challenge sign-up.

• Must have completed one workout in the challenge.

• Extra entries can be obtained by referring friends and family to join the challenge.
Bonus: sign up before January 5th for a chance to win a $250 Crossrope gift card early bird prize!
What's in the Ultimate Home Workout Bundle?