Limited Time Offer: Free 30-Day App Membership Trial
Classic: The Original Weighted Jump Rope System
A non-connected, full-body jump rope workout. Use with or without the app.️ Save 15% until Oct. 9 with code CLASSIC15
Shop Classic
Our smoothest, most refined jump rope system ever.
Feed your healthy habits and help others stay motivated this February with the perfect anywhere, anytime 21-day jump rope workout challenge.
Feed your healthy habits and help others stay motivated this February with the perfect anywhere, anytime 21-day jump rope workout challenge.
Our smoothest, most refined jump rope system ever.
Try Risk-Free
for 60 days
SHOP OUR SETS AND HANDLES
From our customers
What Are You Waiting For

Best jump ropes period! The Get Fit Bundle gives you everything you need. You get cardio and a full body workout, a one stop shop if you will. I would recommend the jump ropes to everyone. Not only will these jump ropes change you physically, but they will change you mentally as well.

James M. | Get Fit Bundle Customer
Quality Is Incredible!

Right out of the box I have to say that the build quality is incredible! I've never felt a jump rope quite like this that inspires confidence with every jump. If you're still on the fence about the cost like I was then take the leap and go for it because if you're anything like me then you won't regret it.

Devin P. | Get Lean Customer
These Are Incredible

I don't think I'll ever go back to another jump rope. These are incredible. They really have been a game changer in my workouts because I'm hitting more jumps in a row and stopping less frequently from missed jumps due to the smooth rotation in the handles.

Joseph C. | Get Lean Customer
Excellent Quality

Best quality ropes on the market. Used them for a few days and my cardio and breath work is already improving. Definitely will invest in more ropes if any upgrades in the future.

Jaden R. | Get Fit Customer
Quality Product

Jump roping is very effective but I wanted to build more muscle. I purchased the heavy ropes which burn out your arms fast. They're heavier than you think. I train with them in shorter intervals because of this. My skinny forearms are burning, but getting stronger!

Brian B. | Get Strong Customer
Take The Jump!

I truly enjoy my workout now. It was bit hard to get used to jumping rope again, since the last time I did it was in high school. After i got into a routine the workouts became a normal and an enjoyable sweat session. So happy I jumped in!

Adrianna | Get Strong Customer
What Makes Classic Different
Experience the benefits of weighted jump rope fitness
Versatile Full Body Workout
Crossrope gives you the freedom to get your sweat-inducing workouts in at home or on the go. Follow a guided workout within the app or go at your own pace. The choice is yours!
Unique Fast Clip System
Our fast clip connection allows you to easily change rope weights quickly for an effective, full-body workout. The patented design also provides a comfortable grip and smooth rotation.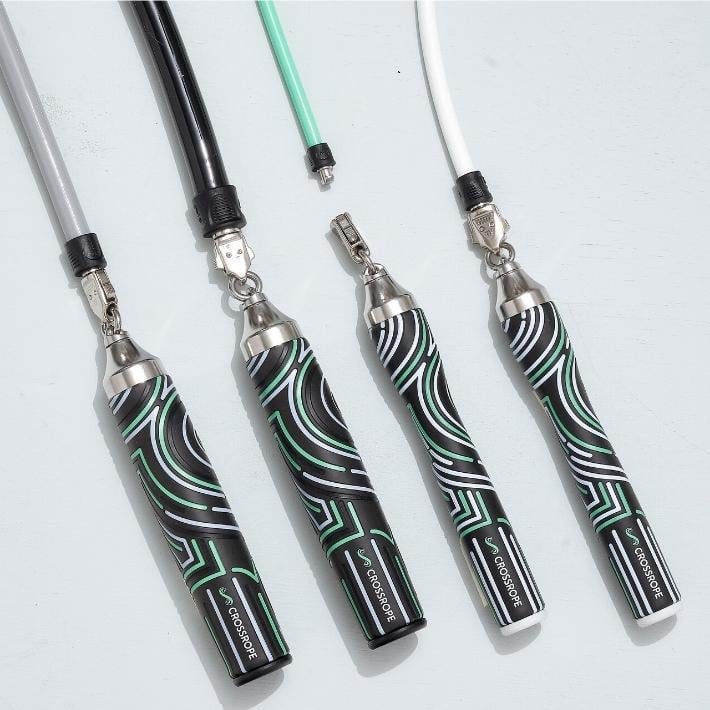 Durable Weighted Jump Ropes
Our weighted ropes make jumping easy to learn for beginners and offer a unique challenge for experienced fitness goers. Great for weight loss, cardio, and strength training.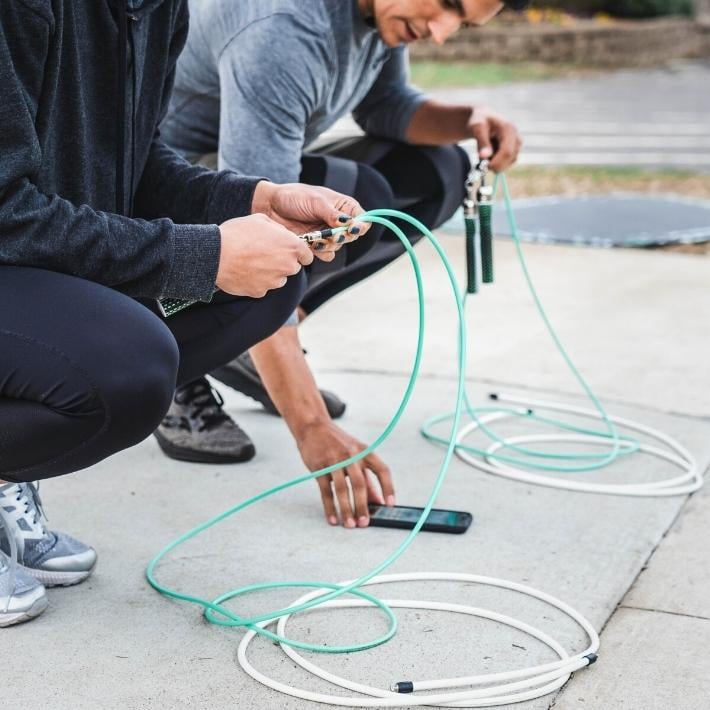 Guided App Workouts
With 2000+ jump rope and bodyweight workouts on the Crossrope App, there's no need to plan your routine. Simply follow the app, start jumping, and experience an incredible workout.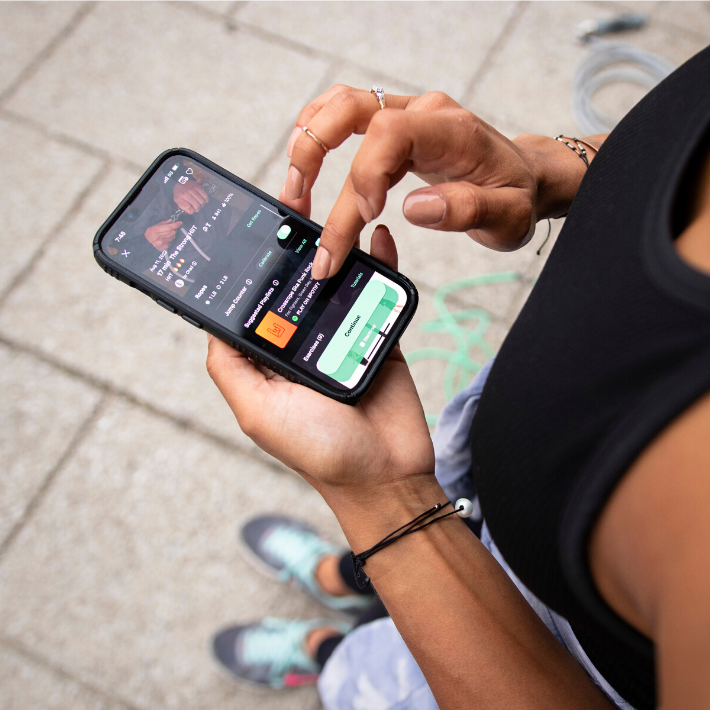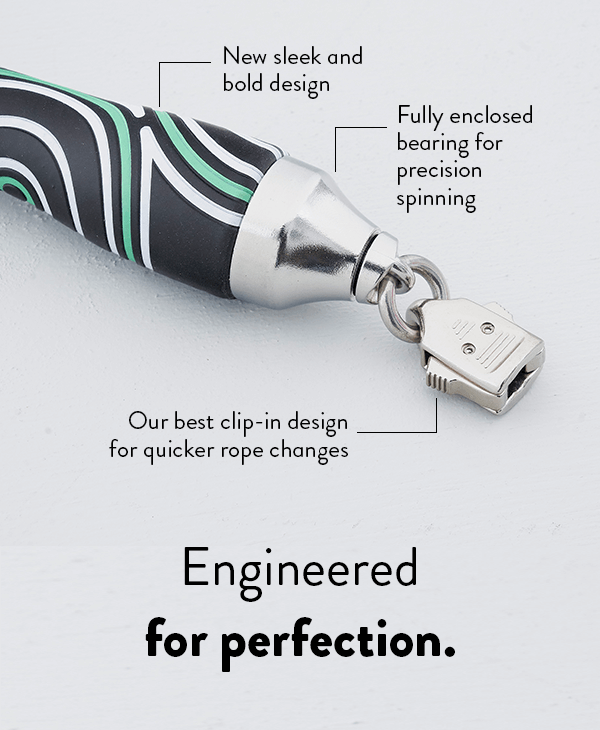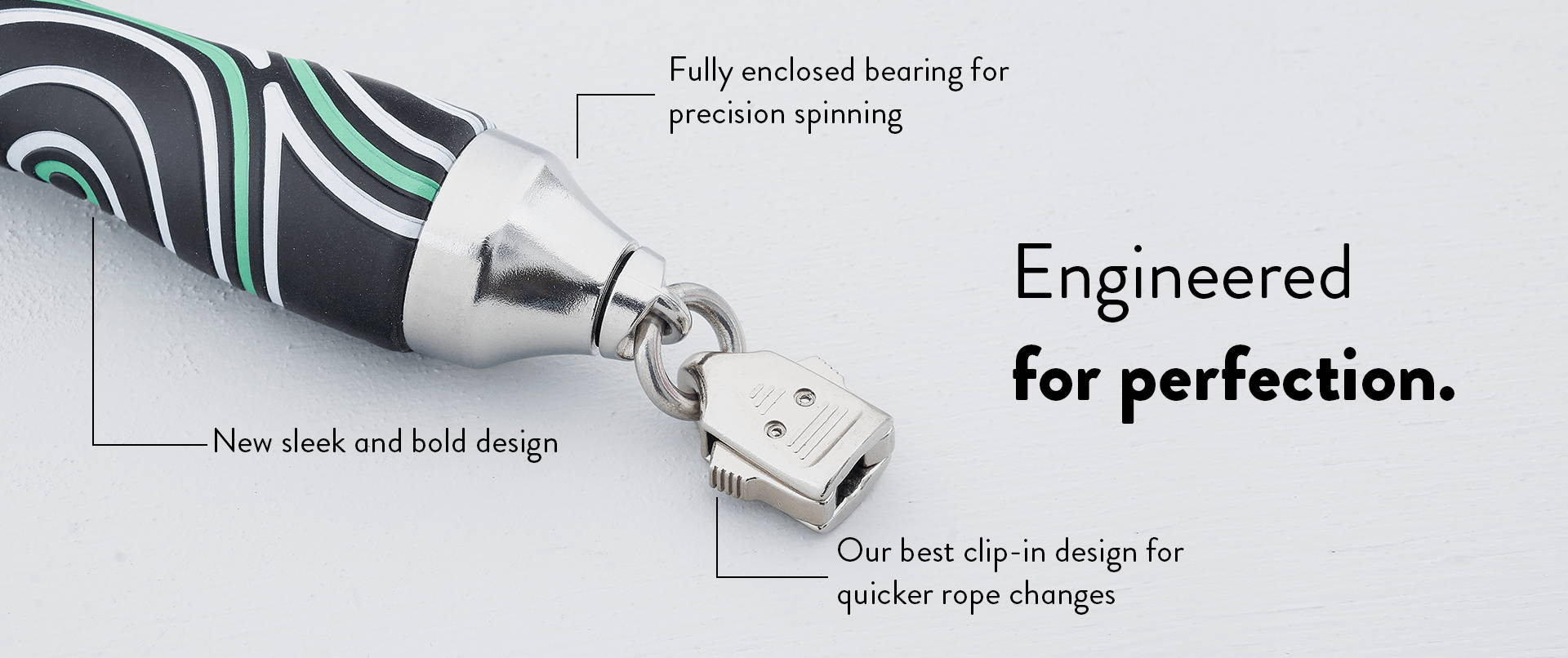 What is the Crossrope jump rope system?
Crossrope is a unique jump rope fitness experience designed to give you a fun and effective workout in under 30 minutes, anywhere. Our interchangeable system of ropes allows you to easily and quickly switch between different weights of ropes to give you a more versatile full-body workout. With the Crossrope companion workout app, you get access to fun and effective workouts and fitness challenges you can follow along to wherever you go.
How do I choose the right Crossrope set?
Our jump rope sets are designed to help you achieve your fitness goals.
If you're looking for the full fitness solution to help you look, feel, and perform your best, the Get Fit Bundle is right for you. It includes all our ropes and both sets of handles so you can keep your training fun, versatile, and effective.
If you're looking to get lean and toned at a great price, our Get Lean Set is a great choice. Both the Get Fit Bundle and the Get Lean Set are great for beginners who are looking to get started with jumping rope.
If you're looking to build strength and power, our Get Strong Set is the right set for you. The combination of heavier ropes will target more muscle groups in every workout.
How should I determine my size?
All of our ropes are sized to your height. The recommended user height ranges are provided on all of our product pages. Please note that our jump ropes are NOT adjustable. For further guidance, please see our
jump rope sizing
page.
How much space do I need to jump?
The recommended space needed for jumping rope is 10 ft front-to-back, 7 ft side-to-side, and a ceiling height that is roughly equal to your rope length.
So if you order size Small, you need at least 8 ft of ceiling height. If you order size Medium, you need at least 8'6" ft of ceiling height. If you order size Large, you need at least 9 ft of ceiling height. And if you order size XL, you need roughly 9'6" of ceiling height.
Please make sure your jumping space is clear and that you do not have anything on your ceiling that would obstruct your jumping (lighting fixtures, ceiling fans, etc.).
Do I need a jump rope mat?
Our ropes are designed with a proprietary coating for increased durability on all surfaces. However, Our ropes are designed with a proprietary coating for increased durability on all surfaces. However, a jump rope mat is recommended to prolong the lifetime of your jump ropes and will also protect the surfaces you're jumping on. Utilizing a mat will also reduce the stress on your joints.
What warranty does Crossrope offer?
Our redesigned Slim and Power handles are covered by our lifetime warranty. That means if you ever experience any issues with your handles, our support team will provide you with a replacement right away. Please note that our previous generation handles and limited edition handles are still covered by our 2 year warranty and that our ropes are not covered by a warranty. For full details, please review our Product Use and Warranty policy.
What is Crossrope's exchange / return policy?
We have a 60 day no-hassle returns and exchange policy which means you can try the ropes, use them on any surface, and still return them if you don't love them. If you are purchasing our ropes as a gift, you can be sure that if your gift receiver needs a size or product exchange, we'll be there to help. For pre-orders, our 60 day guarantee is valid starting the day you receive your order, NOT the order date.
Does Crossrope offer gift cards?
Love your Crossrope or your money back.
Try for 60 days, worry-free.
Change your mind?
Send your ropes back in any shape.
Free US return shipping, full refund,
no questions.