Ultra Heavy LE Set (EU)
Sale price

$260

Regular price
$87
/mo*
Built for heavy rope enthusiasts. Includes our 4 LB and 5 LB ropes and our most durable handles yet. Designed to put your strength and grit to the test. Not recommended for beginners.
New weighted handles with sleek matte finish
New 4 LB and 5 LB ultra heavy ropes built for any surface
Patented fast clip system lets you quickly swap ultra heavy ropes
What makes our ropes different?
Fast Clip Connection: change rope weights quickly
Premium handles: durable, easy-to-grip, backed by lifetime warranty
Superior Rope Durability: jump on any surface
Fun Workout Access: new app workouts added weekly
Easy 60-Day Returns: We're giving you 60 days to test your ropes. Wrong size? Not for you? Get an exchange or full refund. No fine print.
Lifetime Handle Warranty: Have an issue with your handles? We'll repair or replace.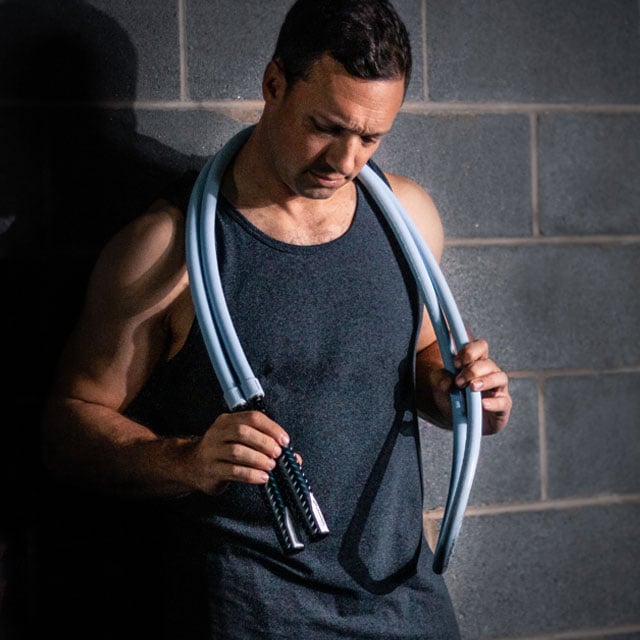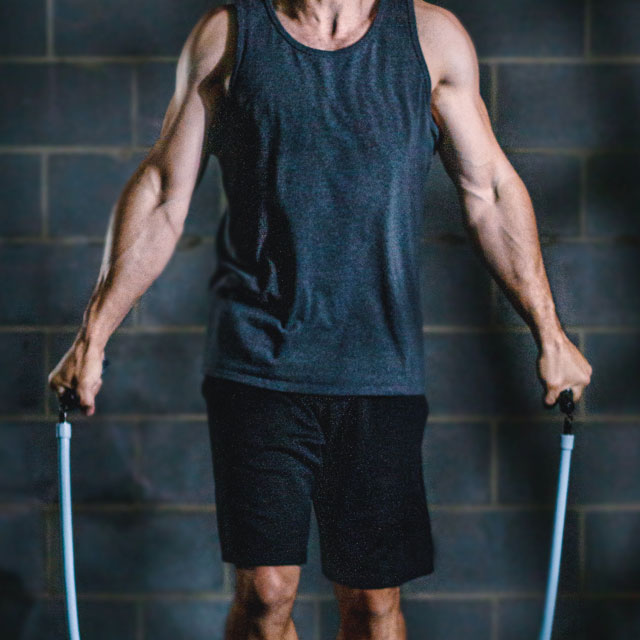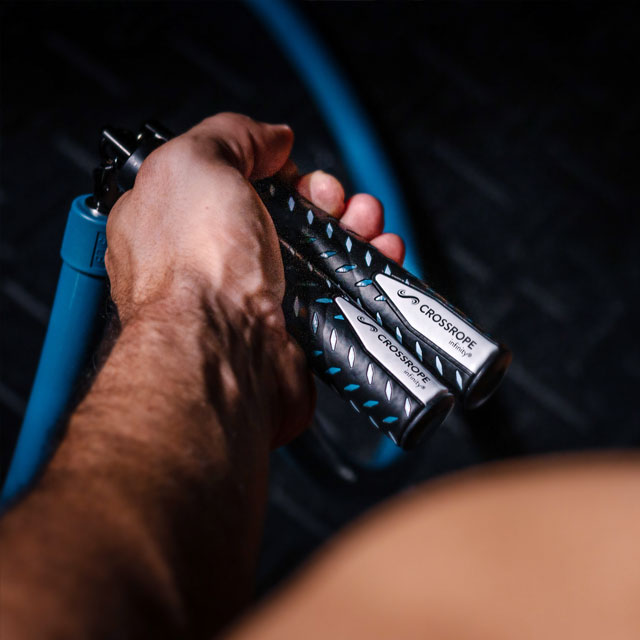 New Kind Of
Challenge
The Ultra Heavy LE set is designed for experienced jumpers looking for the ultimate heavy rope challenge. If you've worked with our other heavy ropes, this challenge is for you. This set is not recommended for beginners.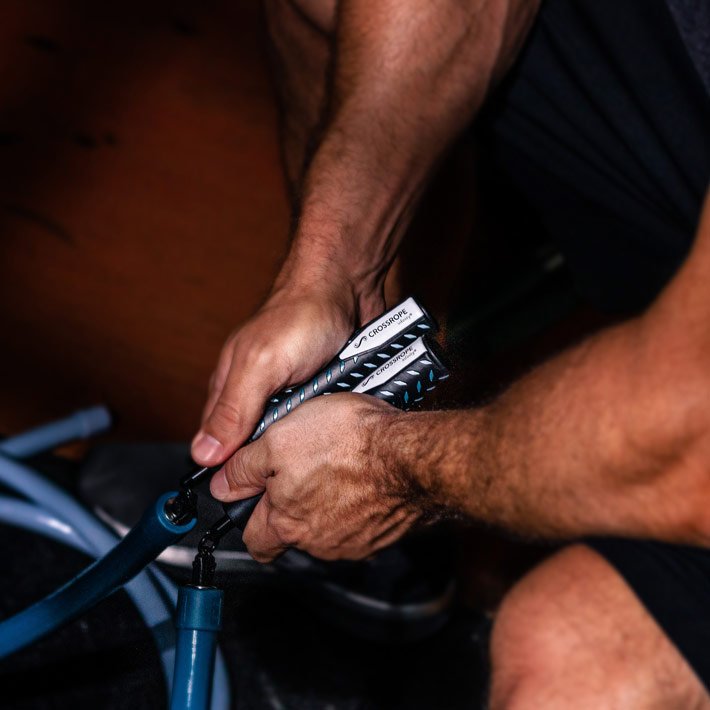 Weighted
Ultra Heavy LE Handles
Our Ultra Heavy LE handles are the most durable handles we've ever built. Each limited edition handle weighs just under 3/4 LB (almost 2X as much as our regular Power handles) and is built with the same level of detail and precision engineering you're used to. The handles are hand-stitched, offer superior grip, and have a beautiful matte black nickel electroplated finish.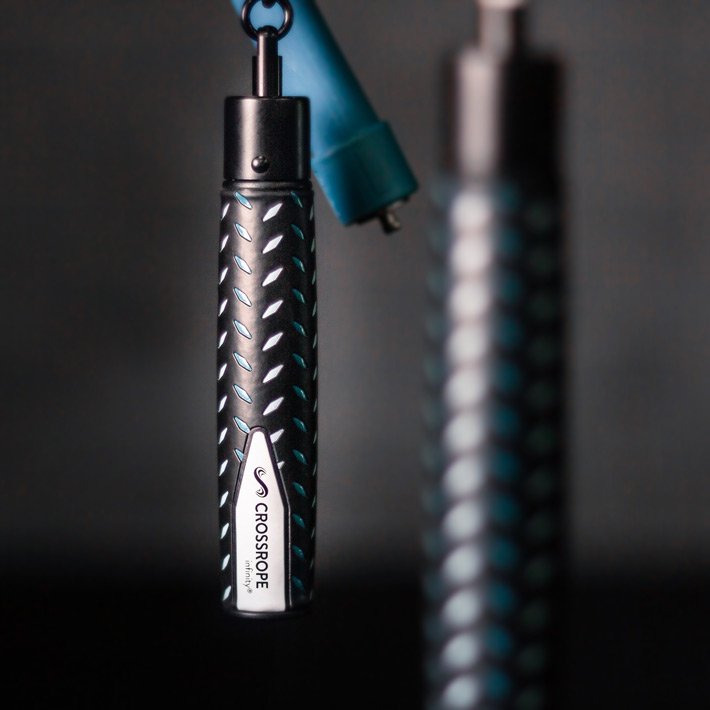 Increased
Muscle Activation
The brand new 4 LB and 5 LB ropes are built to engage and challenge every muscle fiber in your upper body. Each turn of the rope will build your strength, grit, and mental toughness.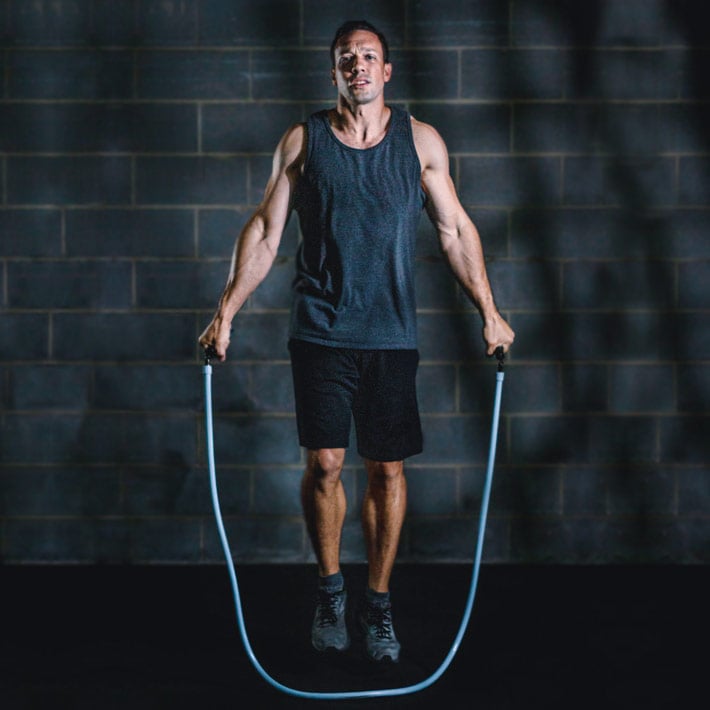 Classic
Fast Clip Design
The new Ultra Heavy LE handles use the same fast clip connection that is unique to our Crossrope system. You can quickly and easily switch between the light blue 4 LB rope and dark blue 5 LB rope for a versatile workout.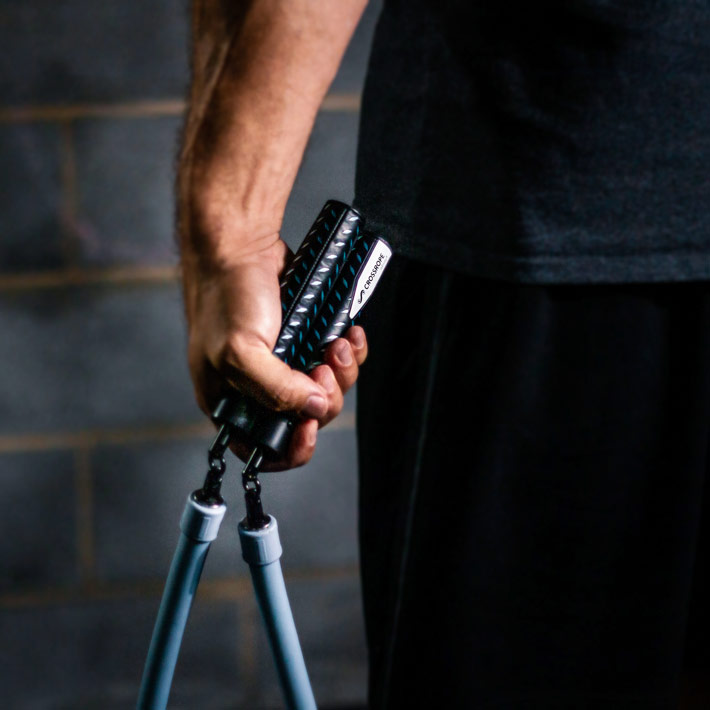 ARE YOU READY FOR THE ULTIMATE HEAVY ROPE CHALLENGE?
Love your ropes or your money back.
Try them for 60 days, risk-free.
Change your mind? No sweat!
Send them back in any shape.
Free US return shipping.
Full refund.
Looking for Something Else?
SHOP MORE ROPES
Ultra Heavy LE Set (EU) Reviews
Jump Rope App
Our free jump rope workout app gives you access to fun tutorials, unique fitness challenges, and hundreds of quick and effective workouts that you can do anywhere.
Jump Rope TrainingPowered by Crossrope
FREE
Available on •
Size Guide
Choose the right rope length for you based on your height.
If you are in-between sizes, and you're a beginner, the larger size is usually preferable because it allows more room for error. If you are more experienced, then the smaller size tends to be better. If you currently have a rope that you are comfortable jumping with, we recommend measuring your current rope, not including the handles, for a comparison.
Still need assistance? Get sizing help | Watch sizing video
Standard
| Size | User Height | Rope Length |
| --- | --- | --- |
| XX-Small | - | 7'0" |
| X-Small | - | 7'6" |
| Small | 4'9" - 5'4" | 8'0" |
| Medium | 5'4.5" - 5'9" | 8'6 |
| Large | 5'9.5" - 6'1.5" | 9'0" |
| X-Large | 6'2" - 6'9" | 9'6" |
Metric
| Size | User Height | Rope Length |
| --- | --- | --- |
| XX-Small | - | 2.13m |
| X-Small | - | 2.29m |
| Small | 1.45m - 1.63m | 2.44m |
| Medium | 1.64m - 1.75m | 2.59m |
| Large | 1.76m - 1.87m | 2.74m |
| X-Large | 1.88m - 2.06m | 2.90m |