Due to high demand, limit order to 2 bundles
Slim Jump Rope Handles (Open-Box)
Sale price

$29.50

Regular price

$59
New re-designed (2020) Slim handles offer a comfortable and ergonomic grip built for jumping with your 1/4 LB and 1/2 LB jump ropes. Product sold as-is. Final sale.
Precision steel bearings offer a smooth jumping experience
Easily swap between ropes with improved fast clip connection system
Pairs best with 1/4 LB and 1/2 LB ropes *not included*
What makes our ropes different?
Fast Clip Connection: change rope weights quickly
Premium handles: durable, easy-to-grip, backed by lifetime warranty
Superior Rope Durability: jump on any surface
Fun Workout Access: new app workouts added weekly
Open-Box: All open-box ropes and handles are offered at a discount and are FINAL SALE. Coupons cannot be applied. No returns or exchanges can be processed.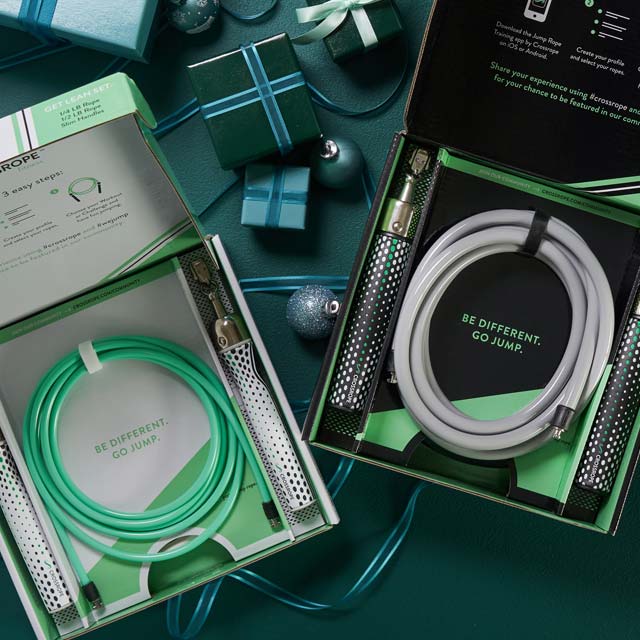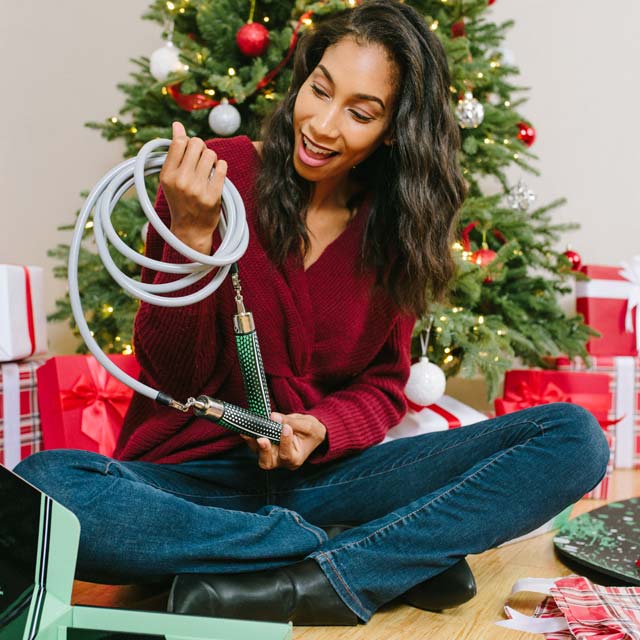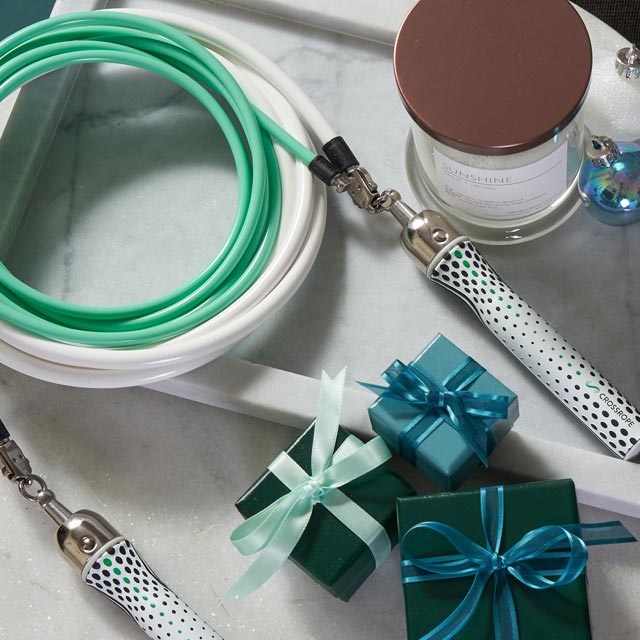 Patented
Fast Clip System
Our patented fast clip connection allows you to change rope weights quickly. Go light to heavy and back again for an effective full-body workout. 2020 handles are lighter and shorter with the most comfortable grip yet.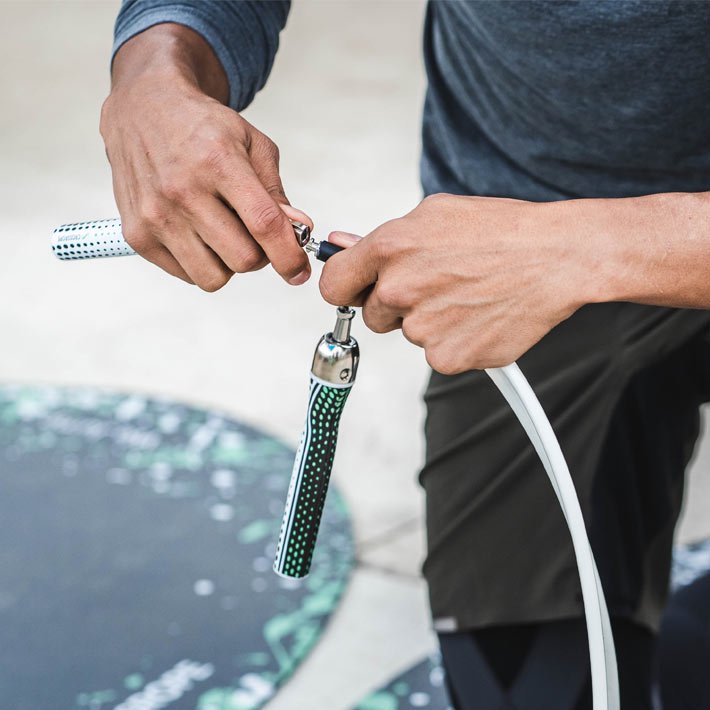 Weighted
Tangle-Free Ropes
Our weighted ropes make jumping easy to learn for beginners and offer a unique challenge for experienced fitness goers. Great for weight loss, cardio, and strength training.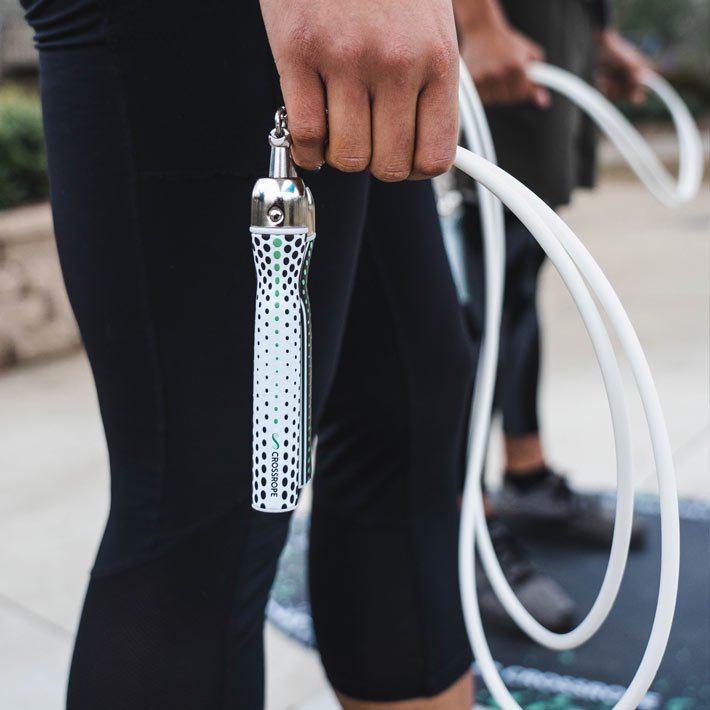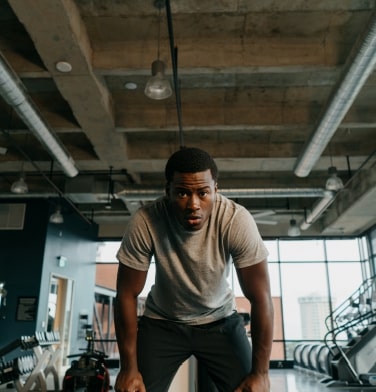 Are You Ready For a Fun New Way to Get Fit?
Looking for Something Else?
SHOP MORE ROPES
Slim Jump Rope Handles (Open-Box) Reviews
Size Guide
Choose the right rope length for you based on your height.
If you are in-between sizes, and you're a beginner, the larger size is usually preferable because it allows more room for error. If you are more experienced, then the smaller size tends to be better. If you currently have a rope that you are comfortable jumping with, we recommend measuring your current rope, not including the handles, for a comparison.
Please note: We have limited quantities in XXS/XS sizes and are by request only.
Still need assistance? Get sizing help | Watch sizing video
Standard
| Size | User Height | Rope Length |
| --- | --- | --- |
| XX-Small | - | 7'0" |
| X-Small | - | 7'6" |
| Small | 4'9" - 5'4" | 8'0" |
| Medium | 5'4.5" - 5'9" | 8'6 |
| Large | 5'9.5" - 6'1.5" | 9'0" |
| X-Large | 6'2" - 6'9" | 9'6" |
Metric
| Size | User Height | Rope Length |
| --- | --- | --- |
| XX-Small | - | 2.13m |
| X-Small | - | 2.29m |
| Small | 1.45m - 1.63m | 2.44m |
| Medium | 1.64m - 1.75m | 2.59m |
| Large | 1.76m - 1.87m | 2.74m |
| X-Large | 1.88m - 2.06m | 2.90m |