5 LB Heavy Rope (Open-Box)
Sale price

$52.50

Regular price

$75
$18
/mo*
The 5 LB ultra heavy jump rope is the heaviest rope in our lineup and is designed for the ultimate heavy rope challenge. Requires Ultra Heavy LE Handles or Power Handles. Handles not included. Product sold as-is. Final sale.
Proprietary outer coating allows for safe jumping on any surface
Tangle free design minimizes trip-ups and makes carrying and storing easy
Built for use with Ultra Heavy LE Handles or Power Handles *not included*
What makes our ropes different?
Fast Clip Connection: change rope weights quickly
Premium handles: durable, easy-to-grip, backed by lifetime warranty
Superior Rope Durability: jump on any surface
Fun Workout Access: new app workouts added weekly
Open-Box: All open-box ropes and handles are offered at a discount and are FINAL SALE. Coupons cannot be applied. No returns or exchanges can be processed.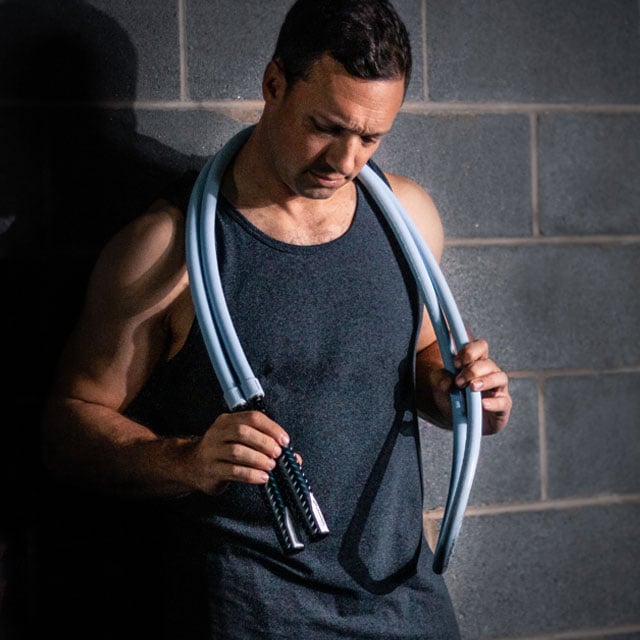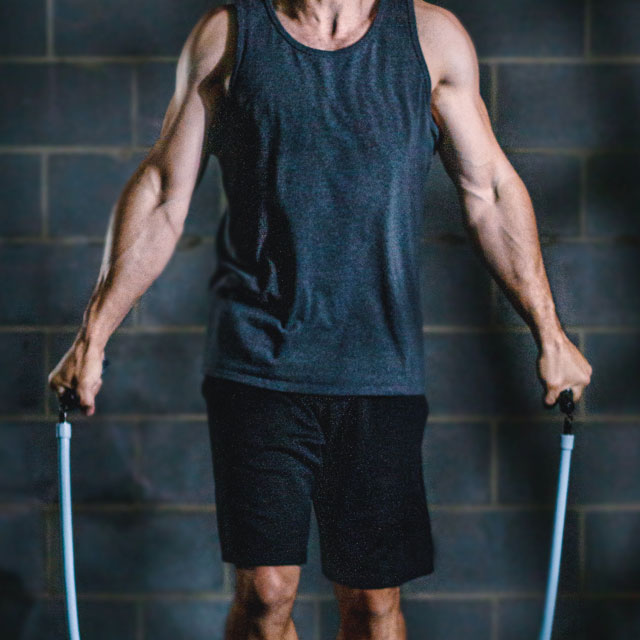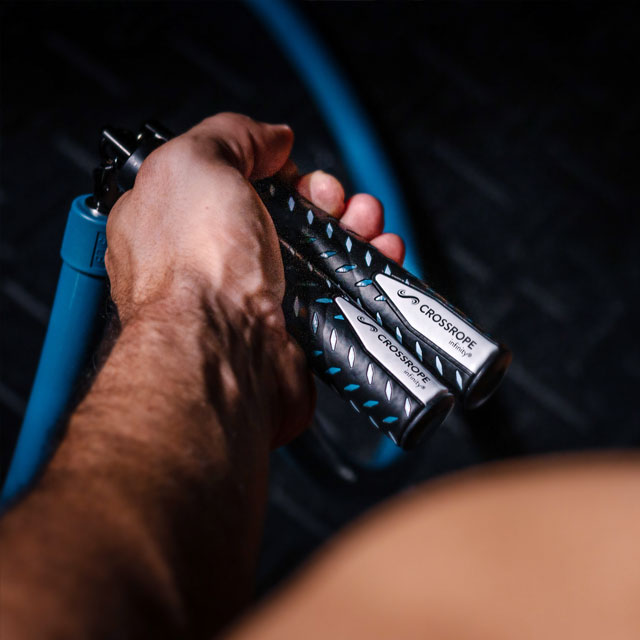 New Kind Of
Challenge
The Ultra Heavy LE set is designed for experienced jumpers looking for the ultimate heavy rope challenge. If you've worked with our other heavy ropes, this challenge is for you. This set is not recommended for beginners.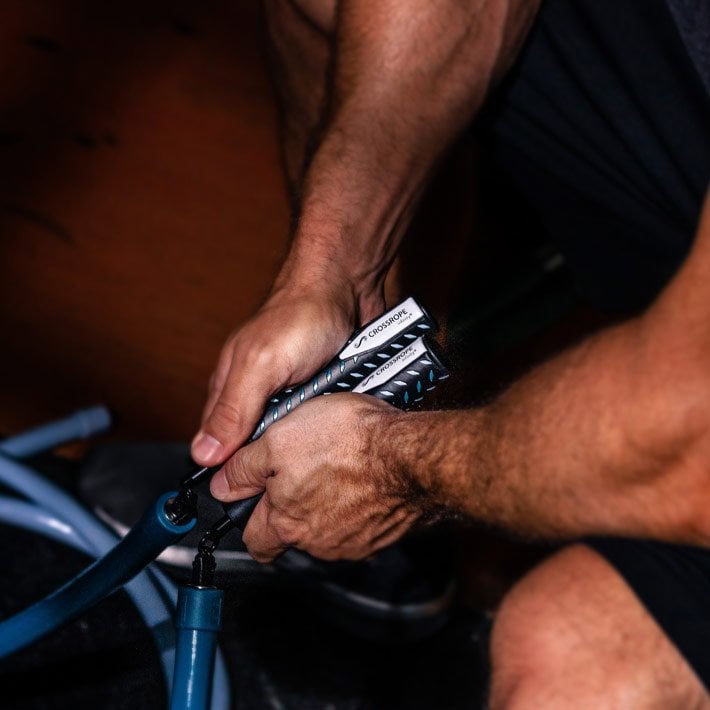 Increased
Muscle Activation
The brand new 4 LB and 5 LB ropes are built to engage and challenge every muscle fiber in your upper body. Each turn of the rope will build your strength, grit, and mental toughness.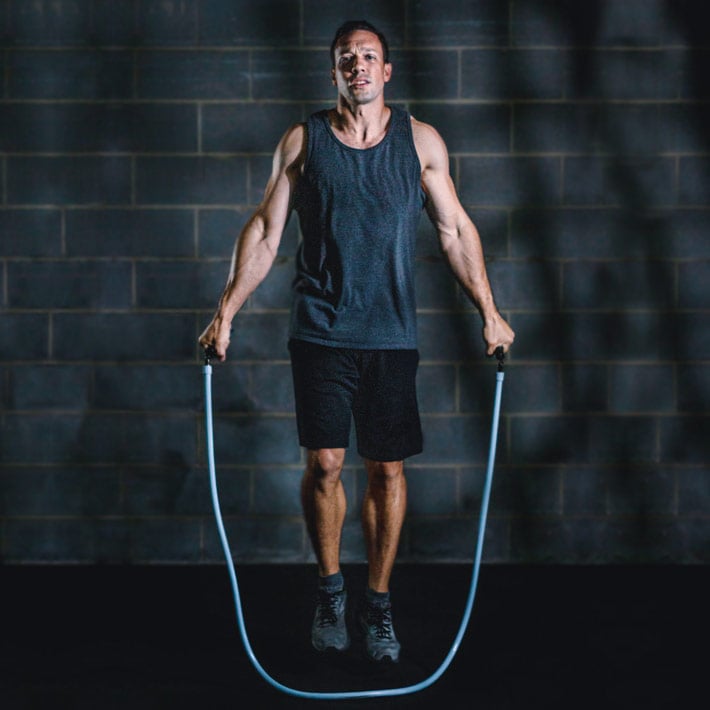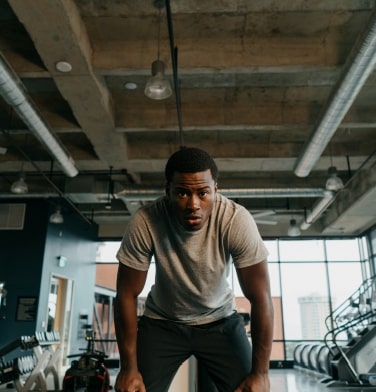 ARE YOU READY FOR THE ULTIMATE HEAVY ROPE CHALLENGE?
Looking for Something Else?
SHOP MORE ROPES
5 LB Heavy Rope (Open-Box) Reviews
Jump Rope App
Our free jump rope workout app gives you access to fun tutorials, unique fitness challenges, and hundreds of quick and effective workouts that you can do anywhere.
Jump Rope TrainingPowered by Crossrope
FREE
Available on •
Size Guide
Choose the right rope length for you based on your height.
If you are in-between sizes, and you're a beginner, the larger size is usually preferable because it allows more room for error. If you are more experienced, then the smaller size tends to be better. If you currently have a rope that you are comfortable jumping with, we recommend measuring your current rope, not including the handles, for a comparison.
Still need assistance? Get sizing help | Watch sizing video
Standard
| Size | User Height | Rope Length |
| --- | --- | --- |
| XX-Small | - | 7'0" |
| X-Small | - | 7'6" |
| Small | 4'9" - 5'4" | 8'0" |
| Medium | 5'4.5" - 5'9" | 8'6 |
| Large | 5'9.5" - 6'1.5" | 9'0" |
| X-Large | 6'2" - 6'9" | 9'6" |
Metric
| Size | User Height | Rope Length |
| --- | --- | --- |
| XX-Small | - | 2.13m |
| X-Small | - | 2.29m |
| Small | 1.45m - 1.63m | 2.44m |
| Medium | 1.64m - 1.75m | 2.59m |
| Large | 1.76m - 1.87m | 2.74m |
| X-Large | 1.88m - 2.06m | 2.90m |