2 LB Heavy Rope (Open-Box)
Sale price

$24.95

Regular price

$49.95

USD
The 2 LB heavy jump rope offers a full-body jump rope workout and is designed to build strength and power. *Handles not included* Product sold as-is. Final sale.
Proprietary coating allows for safe and durable jumping on any surface
Tangle free design minimizes trip-ups and makes carrying and storing easy
Pairs best with Power Handles *not included*
What makes our ropes different?
Fast Clip Connection: change rope weights quickly
Premium handles: durable, easy-to-grip, backed by lifetime warranty
Superior Rope Durability: jump on any surface
Fun Workout Access: new app workouts added weekly
Open-Box: All open-box ropes and handles are offered at a discount and are FINAL SALE. Coupons cannot be applied. No returns or exchanges can be processed.
Patented
Fast Clip System
Our patented fast clip connection allows you to change rope weights quickly. Go light to heavy and back again for an effective full-body workout. Redesigned handles are lighter and shorter with the most comfortable grip yet.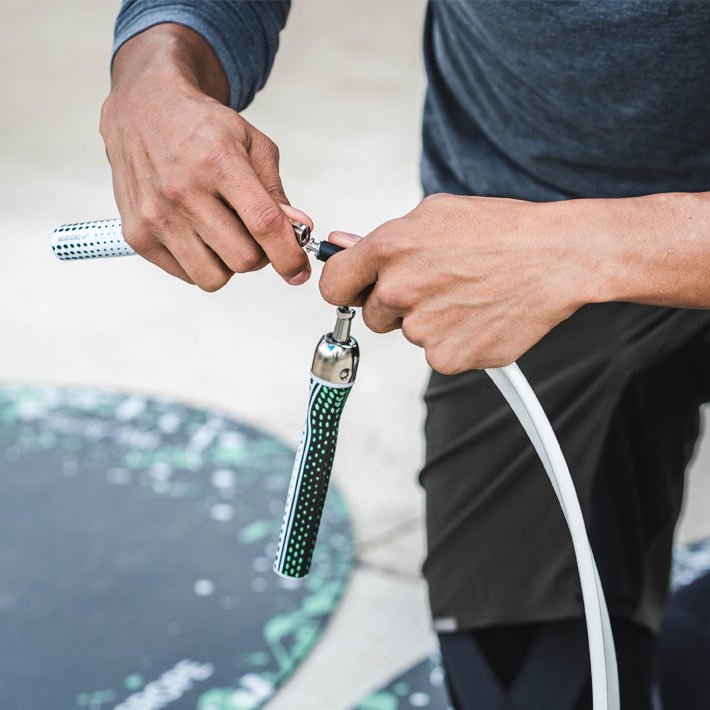 Weighted
Tangle-Free Ropes
Our weighted ropes make jumping easy to learn for beginners and offer a unique challenge for experienced fitness goers. Great for weight loss, cardio, and strength training.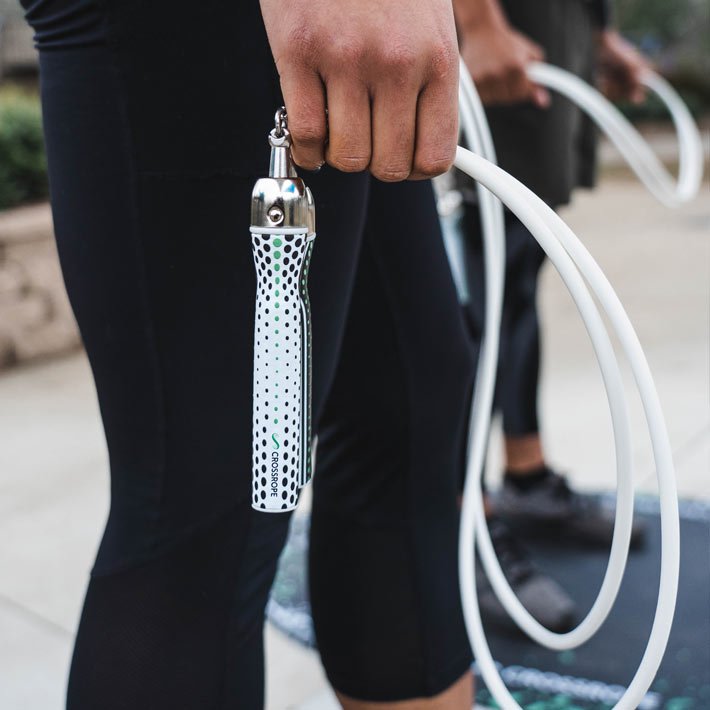 The Crossrope Experience
Tired of boring cardio? It's time try a different kind of workout that will leave you wanting more with every jump. With weighted ropes and easy-to-follow app workouts, you've got a full-body workout you can take anywhere.
Available on: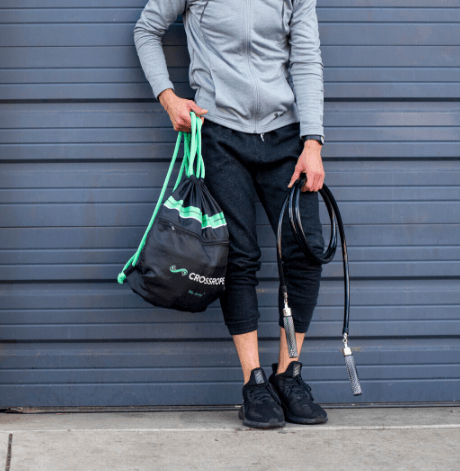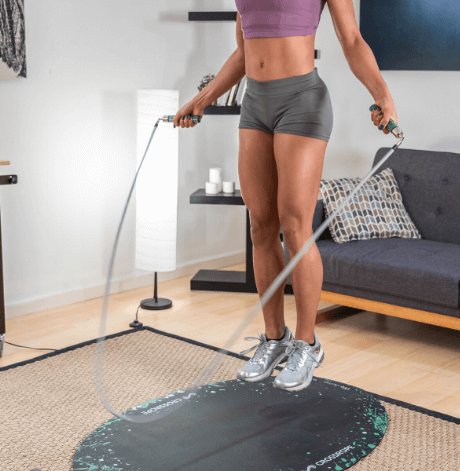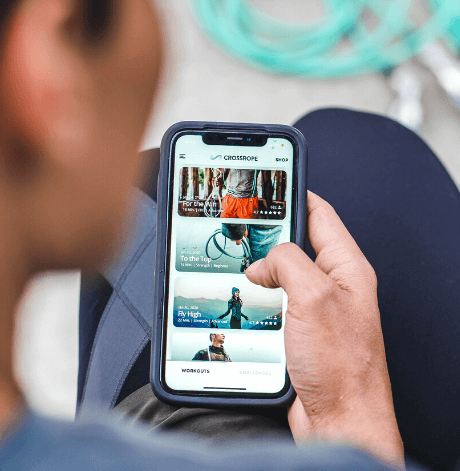 Crossrope Premium
Our unique Crossrope App offers workouts for all users. For jumpers who want the full experience, unlock unlimited workouts and features with Crossrope Premium.
All sets come with access to the free Crossrope App featuring:
Basic workouts
One monthly fitness challenge
Activity tracking with option to sync to Apple Health + Google Fit
Beginner jump rope tutorials
Upgrade to Premium to unlock the complete Crossrope experience, including:
Full library of 500+ workouts so you can find the best workouts for you
30+ challenges and fitness programs to help you stay motivated
Crossrope Count™: Records jumps so you can measure your progress
All Crossrope App features
Access unlimited workouts and fitness challenges anytime.
Filter workouts quickly by time, ropes, difficulty, and more.
Track completed workouts, challenge progress, and calories burned.
Let the app count your jumps with new Crossrope Count™ feature.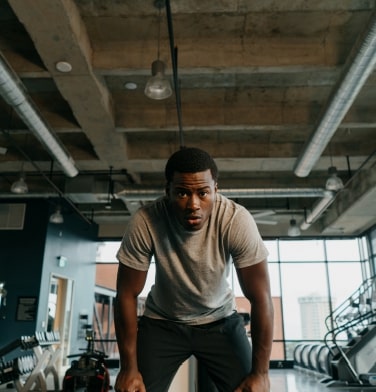 Are You Ready For a Fun New Way to Get Fit?
Looking for Something Else?
SHOP MORE ROPES
2 LB Heavy Rope (Open-Box) Reviews
Size Guide
Choose the right rope length for you based on your height.
If you are in-between sizes, and you're a beginner, the larger size is usually preferable because it allows more room for error. If you are more experienced, then the smaller size tends to be better. If you currently have a rope that you are comfortable jumping with, we recommend measuring your current rope, not including the handles, for a comparison.
Looking for shorter ropes? We have limited quantities of XXS/XS sizes available here.
Still need assistance? Get sizing help | Watch sizing video
Standard
| Size | User Height | Rope Length |
| --- | --- | --- |
| XX-Small | - | 7'0" |
| X-Small | - | 7'6" |
| Small | 4'9" - 5'4" | 8'0" |
| Medium | 5'4.5" - 5'8.5" | 8'6 |
| Large | 5'9" - 6'2" | 9'0" |
| X-Large | 6'2.5" - 6'9" | 9'6" |
Metric
| Size | User Height | Rope Length |
| --- | --- | --- |
| XX-Small | - | 2.13m |
| X-Small | - | 2.29m |
| Small | 1.45m - 1.63m | 2.44m |
| Medium | 1.64m - 1.74m | 2.59m |
| Large | 1.75m - 1.88m | 2.74m |
| X-Large | 1.89m - 2.06m | 2.90m |