Designed for indoor use only with proprietary coating built for speed
Tangle free design minimizes trip-ups and offers crisp and precise rotation
Pairs best with Power and Speed Pro Performance Handles *not included*
What makes our ropes different?
Fast Clip Connection: change rope weights quickly
Premium handles: durable, easy-to-grip, backed by lifetime warranty
Superior Rope Durability: jump on any surface
Fun Workout Access: new app workouts added weekly
Open-Box: All open-box ropes and handles are offered at a discount and are FINAL SAPerformance. Coupons cannot be applied. No returns or exchanges can be processed.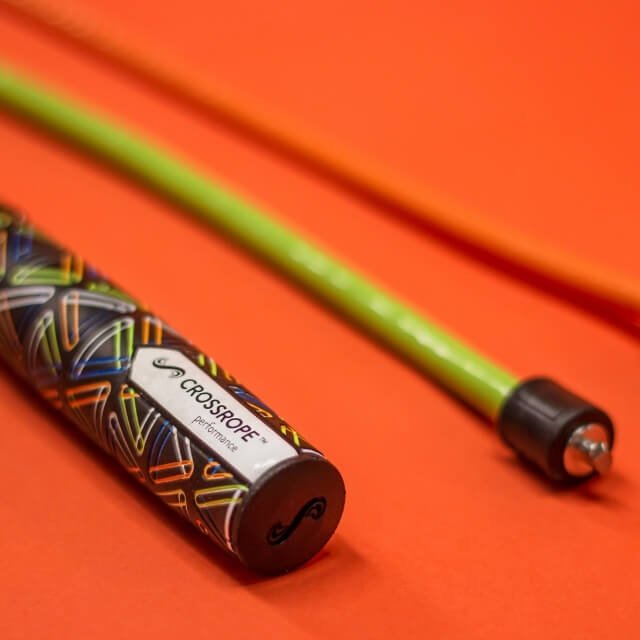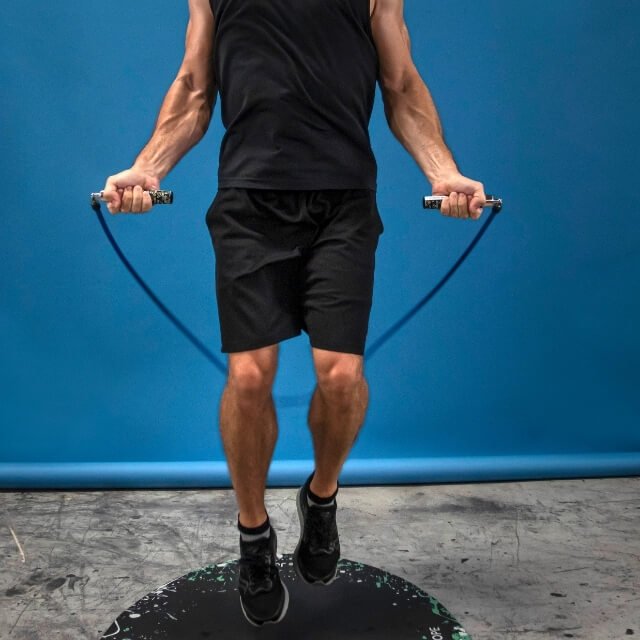 Enhanced
Muscle Engagement
The new 1 LB, 1 1/2 LB or 2 LB Speed Pro Performance ropes engage your major muscle groups in a whole new way. With more precise feedback, you can increase your strength and master double under skills faster. These ropes are for indoor use only.
Increased
Performance Training
Level up your speed and performance training. With a thinner protective coating and more dense wire construction, the new Speed Pro Performance ropes cut through the air faster for a high speed workout.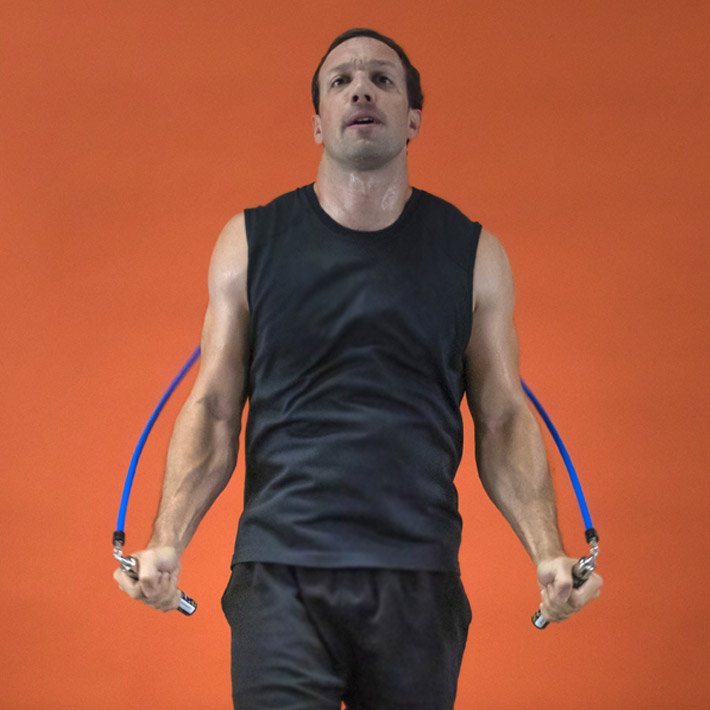 Classic
Fast Clip Design
Easily switch between the Speed Pro Performance ropes using the newly designed handles featuring an enhanced grip and our classic fast clip design.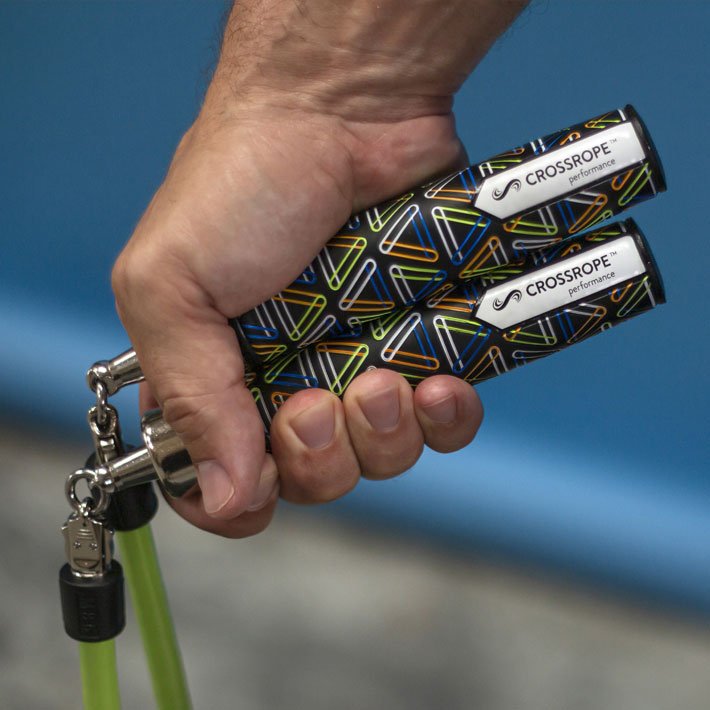 THE COMPLETE CROSSROPE EXPERIENCE
Try the All-Access Membership for Free
Unlimited access to all fitness programs, workouts, and the Jump Counter with an All-Access Membership. Try 30 days free when you buy a Crossrope set.
Easy-to-follow workouts
Choose from 10+ programs and 1000+ workouts to help you achieve your fitness goals.
Activity tracking
Automatically track your jumps, workouts, challenge progress, and calories burned.
Beginner Resources
Start jumping and learn new skills with tutorials and other resources.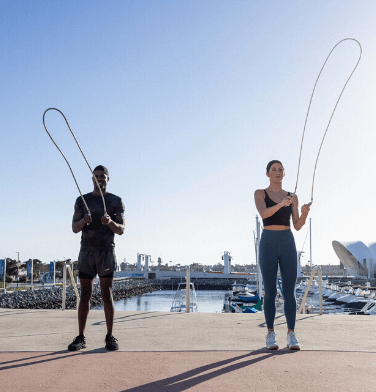 Are You Ready to Rise Up?
Love your Crossrope or your money back.
Try them for 60 days, worry-free.
Change your mind?
Send your ropes back in any shape.
Free US return shipping, full refund,
no questions.
Looking for Something Else?
SHOP MORE ROPES
1 1/2 LB Speed Pro Rope (Open-Box) Reviews
Size Guide
Choose the right rope length for you based on your height.
If you are in-between sizes, and you're a beginner, the larger size is usually preferable because it allows more room for error. If you are more experienced, then the smaller size tends to be better. If you currently have a rope that you are comfortable jumping with, we recommend measuring your current rope, not including the handles, for a comparison.
Looking for shorter ropes? We have limited quantities of XXS/XS sizes available here.
Still need assistance? Watch sizing video
Standard
| Size | User Height | Rope Length |
| --- | --- | --- |
| XX-Small | 4'0" - 4'5.5" | 7'0" |
| X-Small | 4'6" - 4'11.5" | 7'6" |
| Small | 5'0" - 5'4" | 8'0" |
| Medium | 5'4.5" - 5'9" | 8'6 |
| Large | 5'9.5" - 6'1.5" | 9'0" |
| X-Large | 6'2" - 6'9" | 9'6" |
Metric
| Size | User Height | Rope Length |
| --- | --- | --- |
| XX-Small | 1.22m - 1.36m | 2.13m |
| X-Small | 1.37m - 1.51m | 2.29m |
| Small | 1.52m - 1.63m | 2.44m |
| Medium | 1.64m - 1.75m | 2.59m |
| Large | 1.76m - 1.87m | 2.74m |
| X-Large | 1.88m - 2.06m | 2.90m |