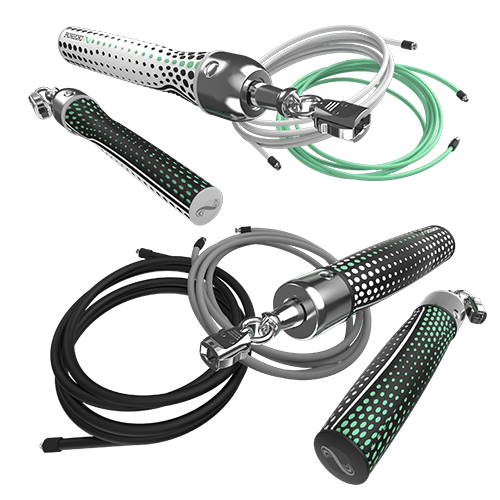 Get Fit Bundle
As a new jumper, you're going to love the versatility and value of the Get Fit Bundle. The white 1/2 LB rope is a great rope to learn how to jump with and with all four ropes you'll get to experience the full range of our app workouts and challenges.
Don't forget to add the jump rope mat + premium app subscription to get the ultimate/best jump rope workout experience.
Ready to get started with Crossrope?
Save $50 today with code NEWYEAR50
How to Pick Your Perfect Size
Use our sizing chart below to match your height to your perfect rope size.
| | |
| --- | --- |
| ROPE SIZE | USER HEIGHT |
| | 4'9'' - 5'4" (1.45m - 1.63m) |
| | 5'4.5'' - 5'9'' (1.64m - 1.75m) |
| | 5'9.5'' - 6'1.5'' (1.76m - 1.87m) |
| Extra Large (9'6") (2.90m) | 6'2'' - 6'9" (1.88m - 2.06m) |