Challenging the Fitness Status Quo
We re-invented the jump rope workout to give everyday heroes like you the freedom to pursue your fitness goals on your own terms.
Weighted Ropes
The feedback you need to learn how to jump quickly and the weight you want for an effective full-body workout.
Durable
Braided steel construction with proprietary coating eliminates tangling and gives you the freedom to jump anywhere.
Interchangeable
Patented "fast clip system" lets you quickly change between light and heavy ropes for a more versatile workout.
High-Performance Handles
Pro-grade ball bearings cased in ergonomic handle grips give you a smooth jumping experience every time.
Your Workout, Anywhere
We believe a great workout can be done anywhere, even at home. With the free Crossrope App, access quick workouts and fun challenges wherever you go.
Jump Rope Training
FREE
AVAILABLE ON +
The World's Most Efficient Workout, Anywhere
Great Results, Less Time
A jump rope fitness workout is one of the most efficient calorie-burning workouts you can do. Burn over 1,000 calories in an hour of jumping compared to other common activities.
Heavier Ropes, Better Workout
Our interchangeable weighted ropes work more muscle groups than your average rope. That means you can experience a full-body workout anywhere.
Shop Ropes
Be Different. Go Jump.
No matter your fitness level, it's easy to get started.
1
Get your ropes
We offer fast shipping to your door.
2
Download the app
Get free workouts with the Crossrope App.
3
Enjoy the results
Experience a workout you'll actually enjoy and stick with.
Get started for as little as $33/mo*
A Fitness Routine
That Clicks
Crossrope offers a unique and versatile full-body jump rope workout you can do in under 30 minutes.
THE COMPLETE WORKOUT EXPERIENCE
Get Fit Bundle
SHOP GET FIT
1
Get your ropes
2
Find your perfect app workout
3
Achieve your fitness goals
Great For Beginners
I was tripping on the rope I was using... as soon as I received my Crossrope and put them in my hand, I knew immediately there was a huge difference. The Crossrope allows me to jump uninterrupted because of the handles and the weight in the rope.
Challenging For Pros
This is the best set of jump ropes I have ever owned in regards to rope spin and versatility. I like that you can quickly change between light and heavy rope within the time constrains of an interval workout to hit multiple energy pathways and muscle groups.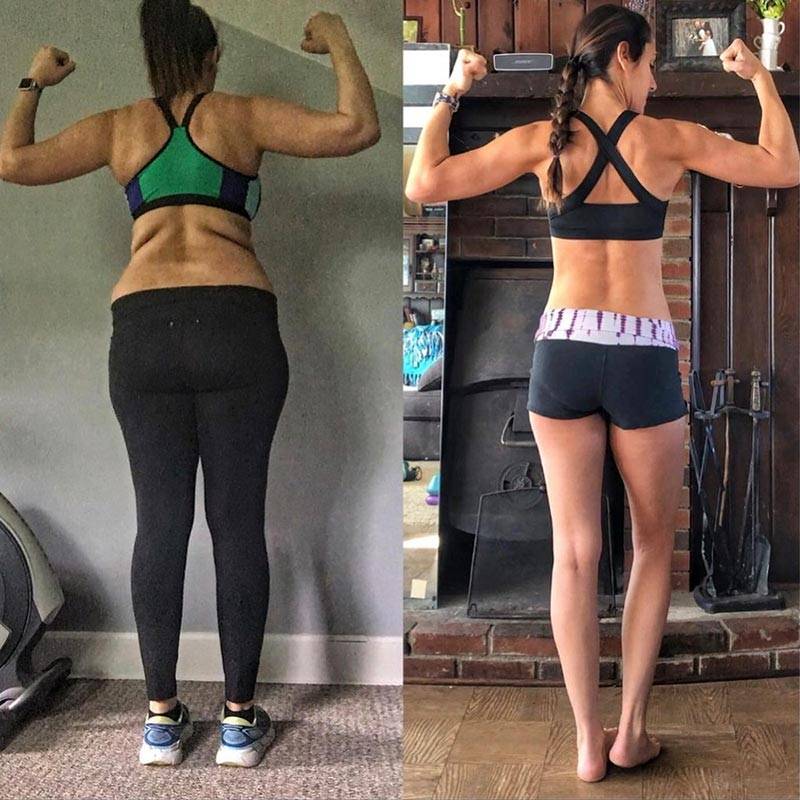 Are You Ready For a Fun New Way to Get Fit?
Choose Your Jump Rope Set
Bundle today for the ultimate jump rope experience + get free US/CA shipping.
Get the complete jump rope workout anywhere when you bundle our light and heavy jump rope sets.
Get Lean + Get Strong + Crossrope App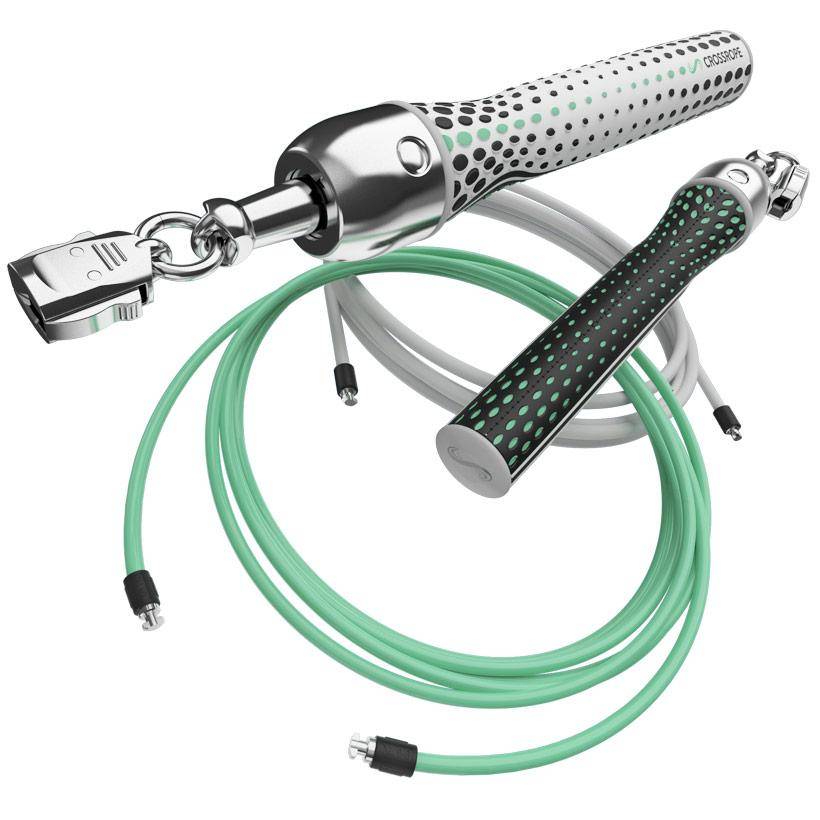 Burn fat, boost cardio, and build lean muscle with our light jump rope fitness set.
Slim handles + 1/4 LB rope + 1/2 LB rope + Crossrope App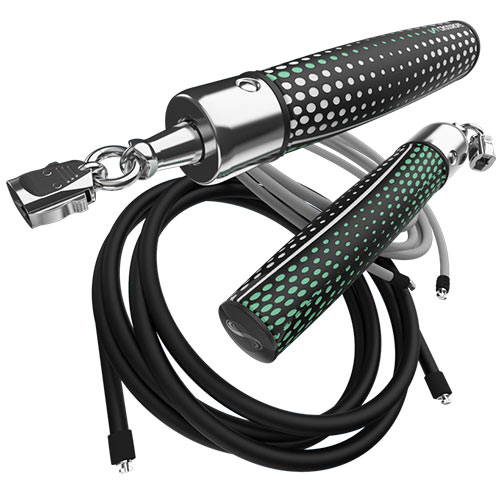 Build strength and power with increased muscle activation with our heavy jump rope set.
Power handles + 1 LB rope + 2 LB rope + Crossrope App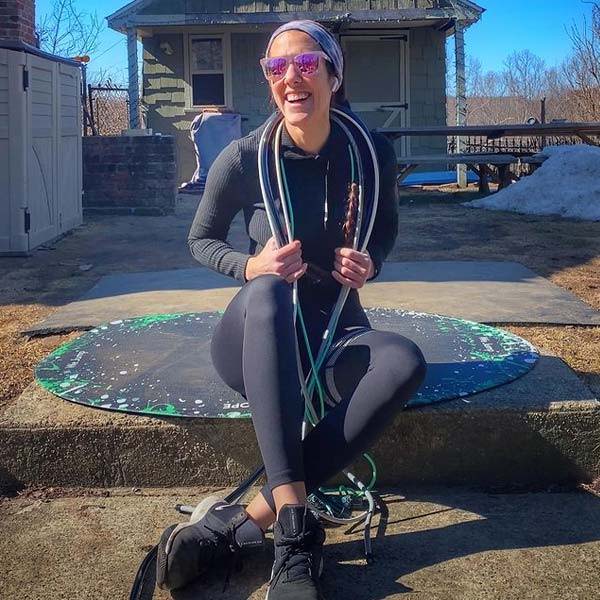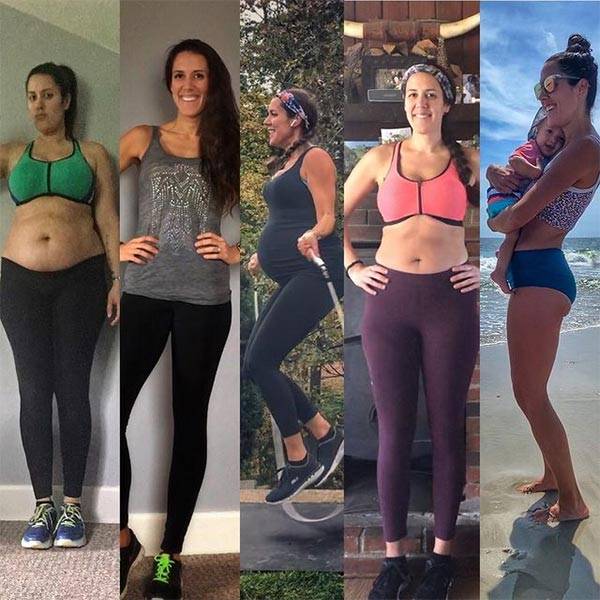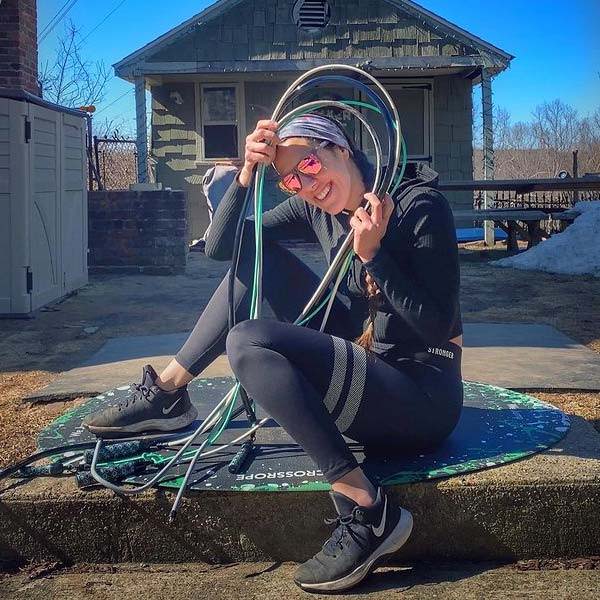 What is the Crossrope Jump Rope System?
Crossrope is a unique jump rope fitness experience designed to give you a fun and effective workout in under 30 minutes, anywhere. Our interchangeable system of ropes allows you to easily and quickly switch between different weights of ropes to give you a more versatile full-body workout. With the Crossrope companion workout app, you get access to fun and effective workouts and fitness challenges you can follow along to wherever you go.
Is this jump rope set right for me?
Our jump rope sets are designed to help you achieve your fitness goals.

If you're looking for the full fitness solution to help you look, feel, and perform your best, the Get Fit Bundle is right for you. It includes all our ropes and both sets of handles so you can keep your training fun, versatile, and effective.

If you're looking to get lean and toned at a great price, our Get Lean Set is a great choice. Both the Get Fit Bundle and the Get Lean Set are great for beginners who are looking to get started with jumping rope.

If you're looking to build strength and power, our Get Strong Set is the right set for you. The combination of heavier ropes will target more muscle groups in every workout.
How should I determine my size?
All of our ropes are sized to your height. The recommended user height ranges are provided on all product pages. For further guidance, see our sizing page
here
.
How much space do I need to jump?

The recommended space needed for jumping rope is 10 ft front-to-back, 7 ft side-to-side, and a ceiling height that is roughly equal to your rope length.

So if you order size Small, you need at least 8 ft of ceiling height. If you order size Medium, you need at least 8'6" ft of ceiling height. If you order size Large, you need at least 9 ft of ceiling height. And if you order size XL, you need roughly 9'6" of ceiling height.

Please make sure your jumping space is clear and that you do not have anything on your ceiling that would obstruct your jumping (lighting fixtures, ceiling fans, etc.).
What is Crossrope's exchange / return policy?
We're excited to offer our 60 day no-hassle returns and exchange policy. For those of you who are purchasing our ropes as a gift, you can be sure that if your gift receiver needs a size or product exchange, we'll be there to help. Please see our Exchange and Return Policy.