A Fitness Routine
That Clicks
Crossrope offers a unique and versatile full-body jump rope workout you can do in under 30 minutes.
THE COMPLETE WORKOUT EXPERIENCE
Get Fit Bundle
SHOP GET FIT
1
Get your ropes
2
Find your perfect app workout
3
Achieve your fitness goals
With your weighted ropes from Crossrope, you can work through all JRD Burn and Torch workouts, anywhere.
Get Lean Set
Light jump rope set designed for burning fat, boosting cardio, and building lean muscle.
$119
Get Strong Set
Heavy jump rope set designed for building strength and full-body muscle engagement.
$169
Weighted jump ropes activate more muscle groups & burn more calories than regular jump ropes.
Strength

Power

Coordination
Burn More
Calories per Hour
300
Walking
550
Swimming
600
Jogging
700
Cycling
1,074
Crossrope
Precision Engineering For A Smooth Jumping Experience
Our jump rope system comes with:
Fast-Clip Connection System
Patented handles use a small, high-strength connection system for quickly swapping between light and heavy ropes.
US PATENT NO. US10478655, US8911333B2
Easy to Grip Handles
Ergonomic handles are comfortable to hold and easy to grip even with sweaty hands. Handles backed by lifetime warranty.
Durable Ropes
High quality jump ropes have a proprietary coating so you can jump on any surface without the ropes coiling or tangling.
CROSSROPE APP
Quick, easy-to-follow workouts wherever you go
The Crossrope app offers access to fun and effective workouts right from your phone. Upgrade to Crossrope Premium for a full library of workouts, challenges, and features.
Easy-to-follow workouts
Choose workouts or fitness challenges that fit your fitness goals.
Activity tracking
Track your workouts, challenge progress, and calories burned.
Beginner Resources
Find tutorials and resources to help you get started with jumping.
Choose Your Jump Rope Set
Today, save 10% on your order with code DOTHETHING + get free US/CA/EU shipping.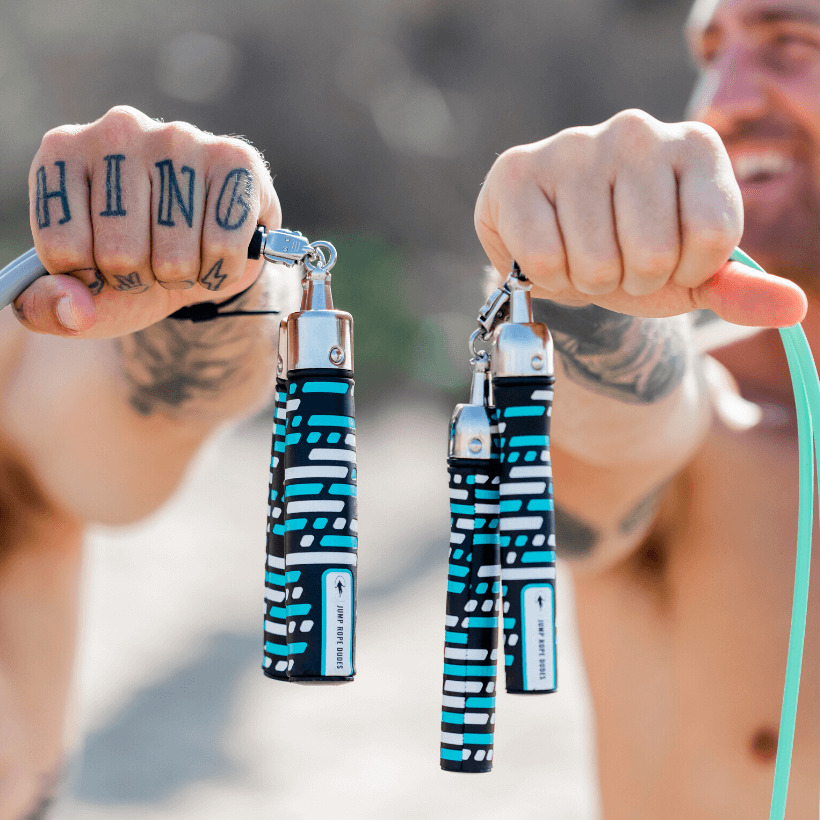 Get the complete jump rope workout anywhere when you bundle our light and heavy jump rope sets.
4 interest-free payments of $65 with deal +
*
Save 10% with code DOTHETHING
Burn fat, boost cardio, and build lean muscle with our light jump rope fitness set.
4 interest-free payments of $27 with deal +
*
Save 10% with code DOTHETHING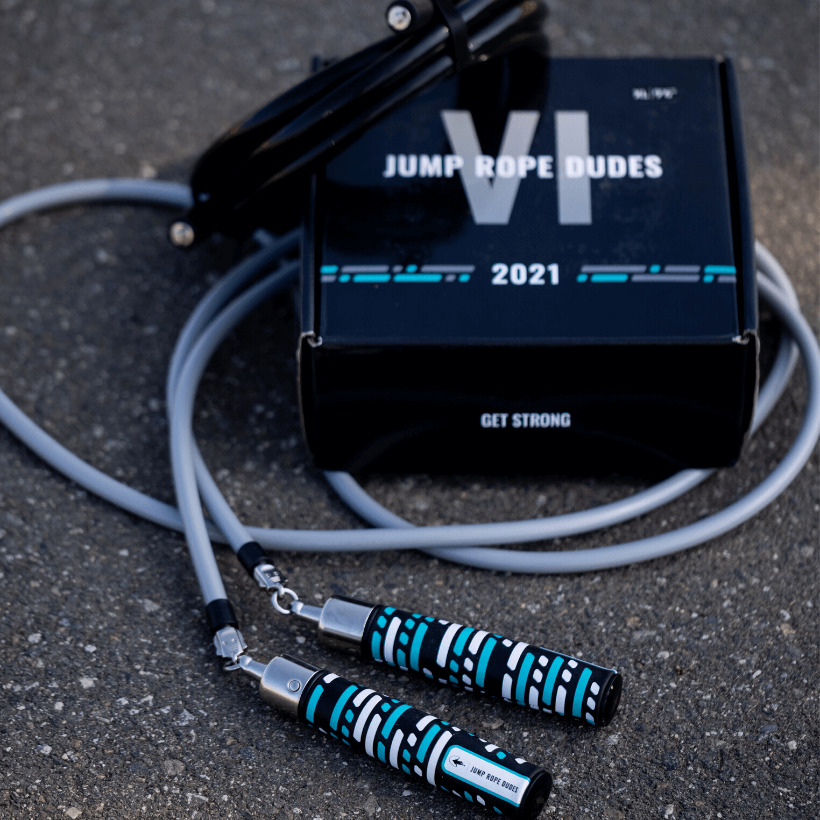 Build strength and power with increased muscle activation with our heavy jump rope set.
4 interest-free payments of $38 with deal +
*
Save 10% with code DOTHETHING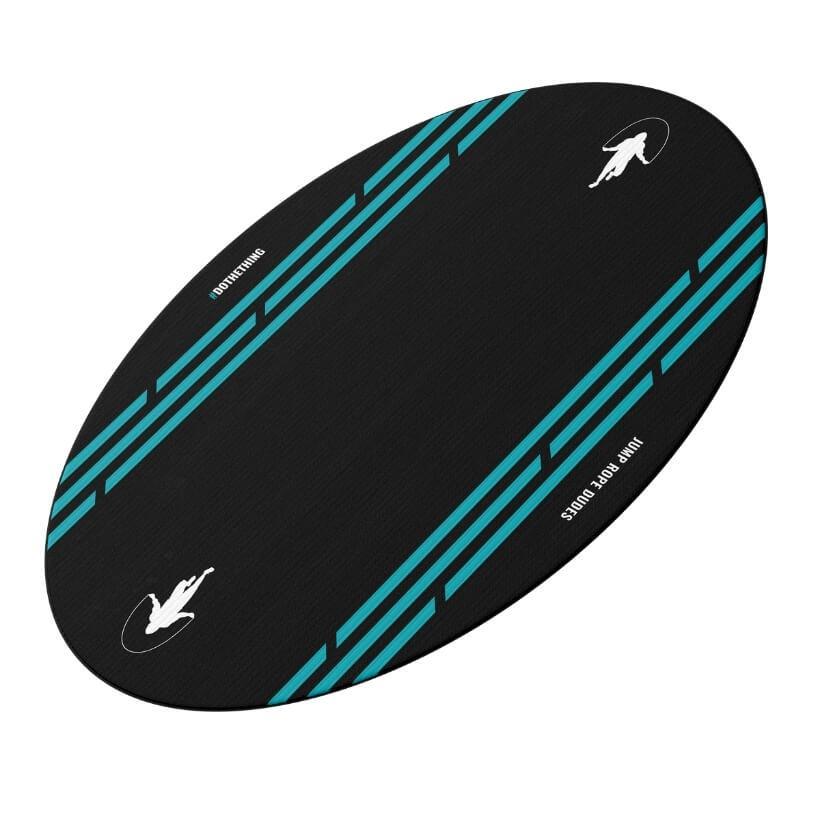 Limited edition jumping surface to protect your rope and joints.
4 interest-free payments of $25 with deal +
*
Save 10% with code DOTHETHING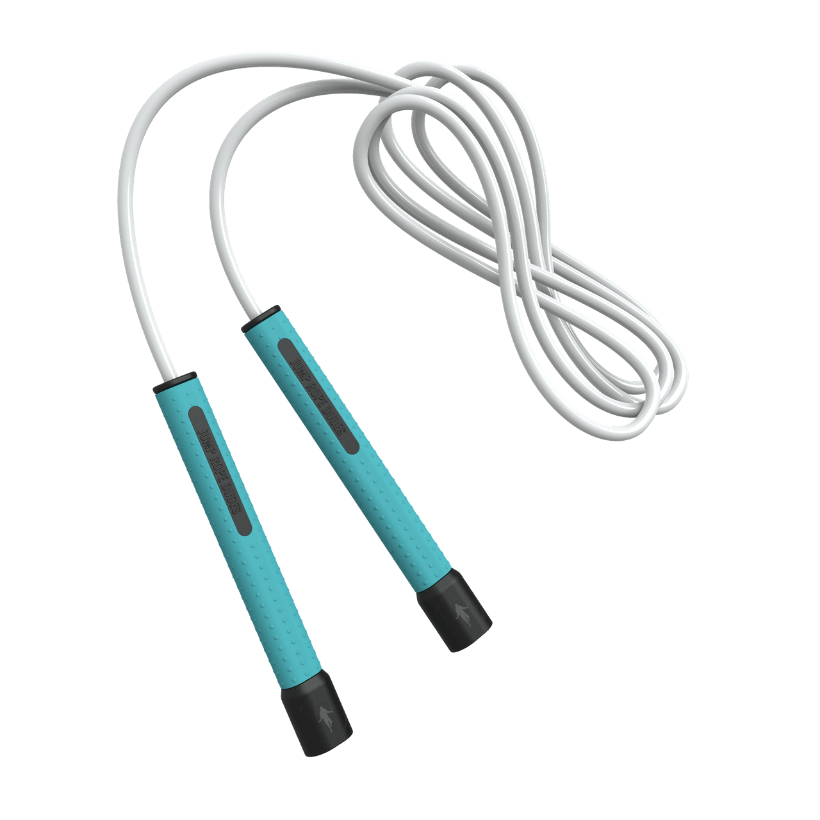 Built for experienced jumpers looking to level up and learn new tricks.
Save 10% with code DOTHETHING
*Interest free payments only available in the US. Free standard shipping applies to US/CA/EU.
Jump Rope. Get Lean. Live More.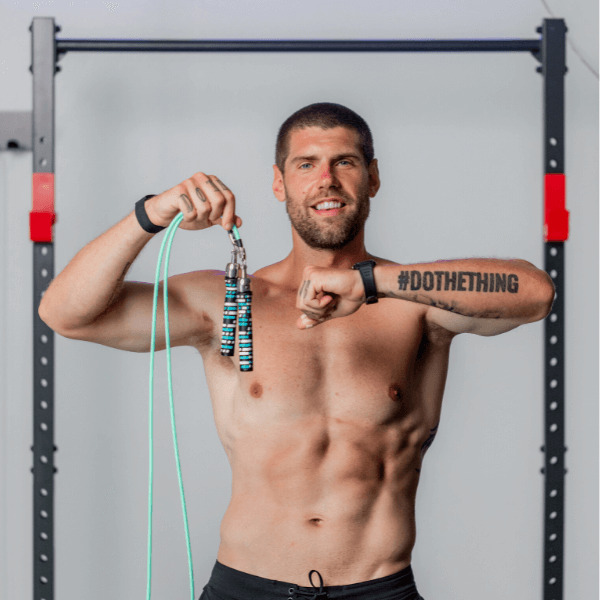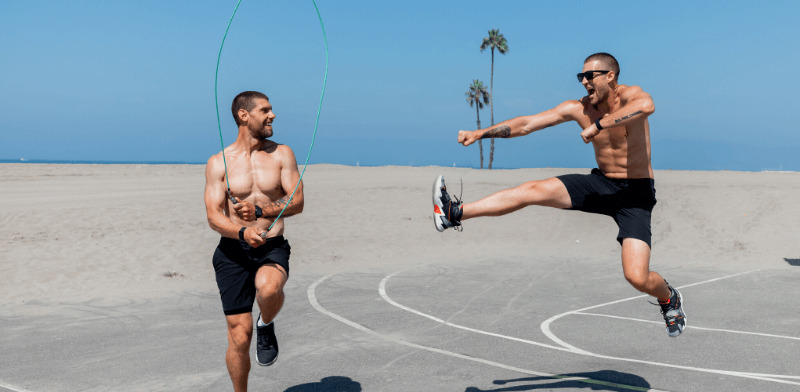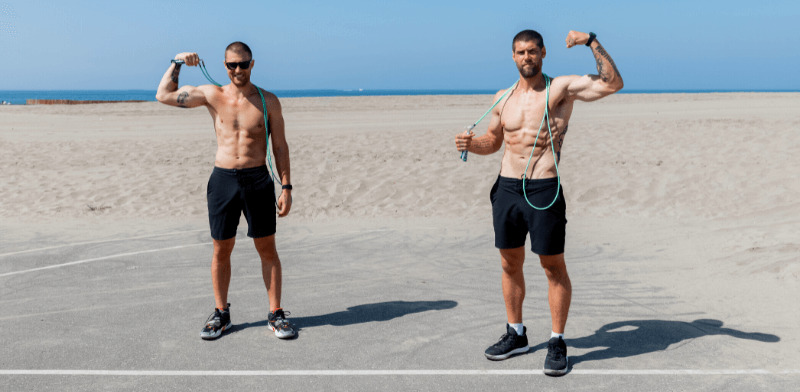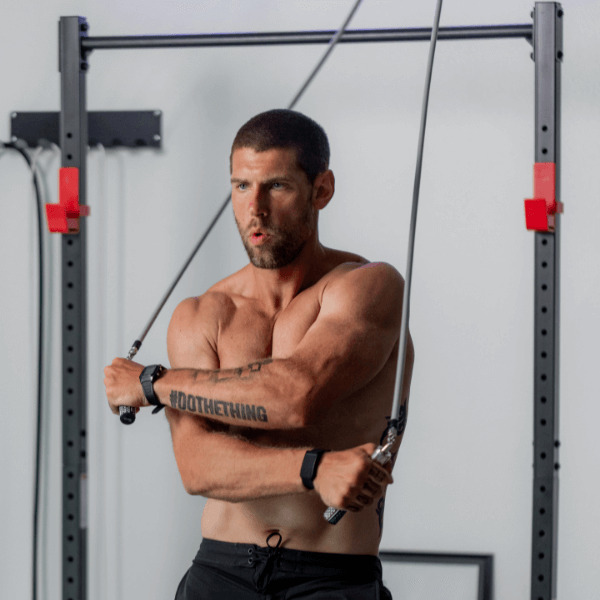 What is the Crossrope Jump Rope System?
Crossrope is a unique jump rope fitness experience designed to give you a fun and effective workout in under 30 minutes, anywhere. Our interchangeable system of ropes allows you to easily and quickly switch between different weights of ropes to give you a more versatile full-body workout. With the Crossrope companion workout app, you get access to fun and effective workouts and fitness challenges you can follow along to wherever you go.
Is this jump rope set right for me?
Our jump rope sets are designed to help you achieve your fitness goals.

If you're looking for the full fitness solution to help you look, feel, and perform your best, the Get Fit Bundle is right for you. It includes all our ropes and both sets of handles so you can keep your training fun, versatile, and effective.

If you're looking to get lean and toned at a great price, our Get Lean Set is a great choice. Both the Get Fit Bundle and the Get Lean Set are great for beginners who are looking to get started with jumping rope.

If you're looking to build strength and power, our Get Strong Set is the right set for you. The combination of heavier ropes will target more muscle groups in every workout.
How should I determine my size?
All of our ropes are sized to your height. The recommended user height ranges are provided on all product pages. For further guidance, see our sizing page
here
.
How much space do I need to jump?

The recommended space needed for jumping rope is 10 ft front-to-back, 7 ft side-to-side, and a ceiling height that is roughly equal to your rope length.

So if you order size Small, you need at least 8 ft of ceiling height. If you order size Medium, you need at least 8'6" ft of ceiling height. If you order size Large, you need at least 9 ft of ceiling height. And if you order size XL, you need roughly 9'6" of ceiling height.

Please make sure your jumping space is clear and that you do not have anything on your ceiling that would obstruct your jumping (lighting fixtures, ceiling fans, etc.).
What is Crossrope's exchange / return policy?
We're excited to offer our 60 day no-hassle returns and exchange policy. For those of you who are purchasing our ropes as a gift, you can be sure that if your gift receiver needs a size or product exchange, we'll be there to help. Please see our Exchange and Return Policy.