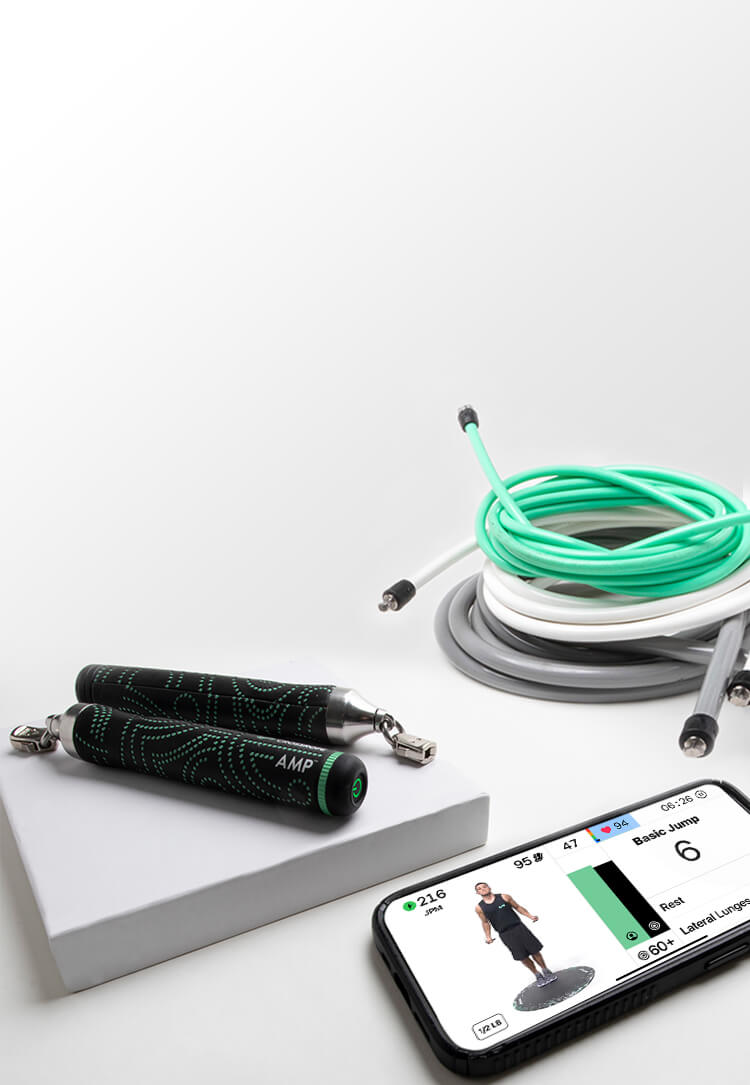 Data-Driven Workouts
Crossrope AMP
Bluetooth® handles, 2000+ full-body workouts, real-time jumping feedback, activity tracking, & progress stats.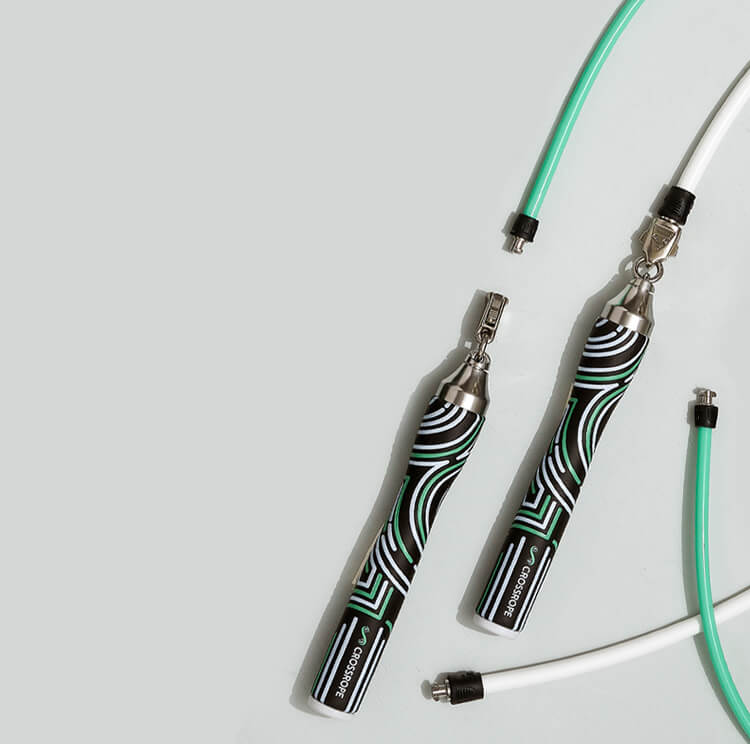 Just Jump
Crossrope Classic
The OG of durable weighted jump ropes. Features fast clip connections for versatile full-body workouts.
Burn More Calories per Hour
0
Walking
0
Swimming
0
Jogging
0
Cycling
0
Crossrope
PROVEN RESULTS IN 30 DAYS
See how Crossrope is changing lives. Burn 20-50% more calories than other traditional workouts.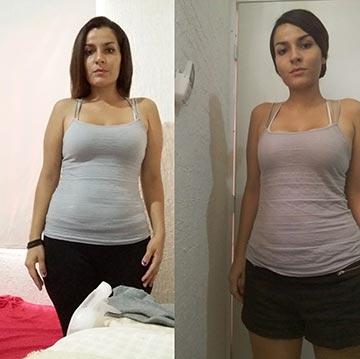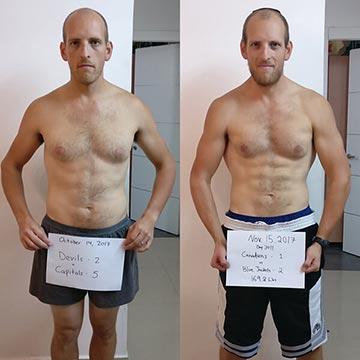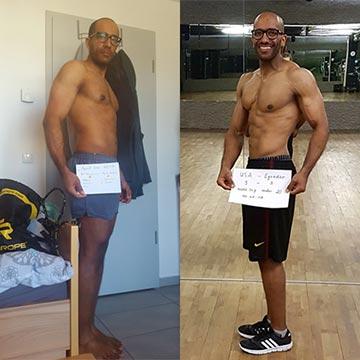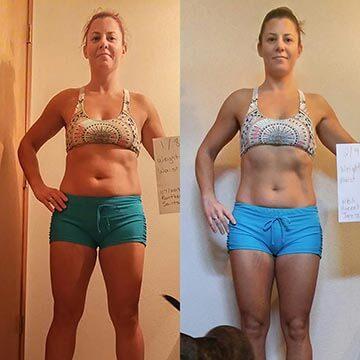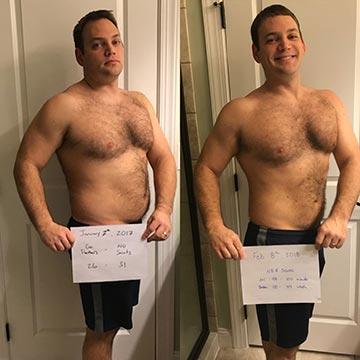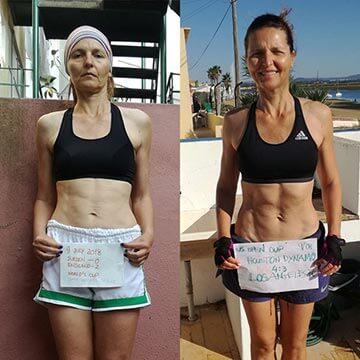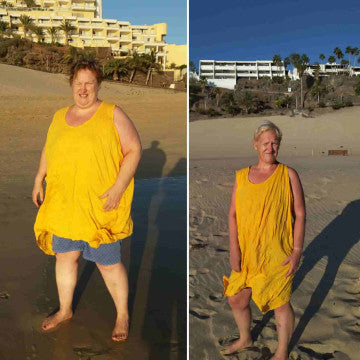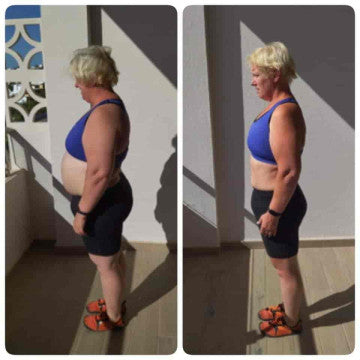 FROM OUR CUSTOMERS
Game Changer!

The AMP handles are a game changer. Racing the pace bar during workouts is very motivating. The jump counting is accurate and frees you from having to worry about getting an accurate count from the app.

Tristan M. | AMP Customer
What Are You Waiting For

Best jump ropes period! The Get Fit Bundle gives you everything you need. You get cardio and a full body workout, a one stop shop if you will. I would recommend the jump ropes to everyone. Not only will these jump ropes change you physically, but they will change you mentally as well.

James M. | Get Fit Bundle Customer
Quality Is Incredible!

Right out of the box I have to say that the build quality is incredible! I've never felt a jump rope quite like this that inspires confidence with every jump. If you're still on the fence about the cost like I was then take the leap and go for it because if you're anything like me then you won't regret it.

Devin P. | Get Lean Customer
Love Crossrope!

Just used my new AMP handles and small ropes. Must admit I was really disappointed… that it didn't come out sooner. A real game changer! A new passion for my jumping. Every jump is a new contest against my personal best. I do trip a bit more since I'm going much faster but that too will pass! Love Crossrope!

Keith | AMP Customer
Tell Your Friends

I've been telling my friends for years I wish I could have someone count each jump for me and now Crossrope has done that. It connects super easily to your handles, and the app tracks all kinds of metrics. My favorite is the stream of consecutive jumps. Also, I havent had to charge the handles yet after 2 weeks!

Ash C. | AMP Customer
These Are Incredible

I don't think I'll ever go back to another jump rope. These are incredible. They really have been a game changer in my workouts because I'm hitting more jumps in a row and stopping less frequently from missed jumps due to the smooth rotation in the handles.

Joseph C. | Get Lean Customer
Love, Love, Love

Doubled my work out intensity on Strava once I added the AMP handles. I absolutely love the handles. It's like racing a ghost in Super Mario Kart time trials. Makes you want to beat the black bar and show it who's boss. Much like using a Peloton bike the stats are a blast and it gives you great motivation. Love it!!!

Adam | AMP Customer
Worth Every Penny!

Stop thinking and just order these handles. They are going to be your favorite handles ever. If you are already using Crossrope, you need to get these handles. My progress has been through the roof in the one month that I've been using them. Worth every penny, and more!

Scott S. | AMP Customer
Tracks Your Jumps

I've been using crossropes for years. I recently just purchased the AMP handles. They are a great investment to track your jumps and give you goals to accomplish in your exercise. I also love the weight they have to them.

Patrick B. | AMP Customer
Get Connected
Crossrope's Bluetooth connected AMP handles track your jumps to give you a personalized and guided full-body workout wherever you go.
2000+ Personalized Workouts
AMP makes your workouts more engaging and challenging by personalizing them based on your fitness level with targets to hit during each jump interval.
Multiple Jump Mode Options
With AMP's high-precision jump counting technology, you can see real-time jump stats like average jumps per minute (JPM), max JPM, real-time JPM, power output, streaks, and more.
Upgraded Activity Tracking
Track your fitness progress and earn badges when you complete workouts and achieve new milestones. Move up the leaderboard and see how your hard work stacks up to others.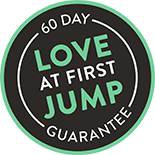 Love your Crossrope or your money back.
Try for 60 days, worry-free.

Change your mind?
Send your ropes back in any shape.
Free US return shipping, full refund,
no questions.
AMP™ Jump Rope Set
Burn more calories in less time with our Bluetooth-connected jump rope set.
Get Fit Bundle
Our all-around fitness solution. Burn more calories, build muscle, & improve cardio performance.
AMP™ Handles
Easily connect your Get Lean & Get Strong Crossropes to AMP Handles for a seamless, connected workout.
PRECISELY ENGINEERED FOR A SMOOTH EXPERIENCE
Fast Clip Connection System
Crossrope handles use a small, robust connection system for quickly swapping between ropes.
Easy To Grip Handles
Ergonomic handles are comfortable and easy to grip - even with sweaty hands.
Next-Gen Tech
Lighting fast Bluetooth pairing with a battery that lasts up to 6 months per charge.
Durable Ropes
The protective, proprietary rope coating allows for jumping on any surface without coiling or tangling.
NOT YOUR AVERAGE JUMP ROPE
Weighted jump ropes, in combination with the Crossrope App, engage and activate more muscle groups than other forms of cardio - helping you burn 20% more calories in less time.

SHOP NOW